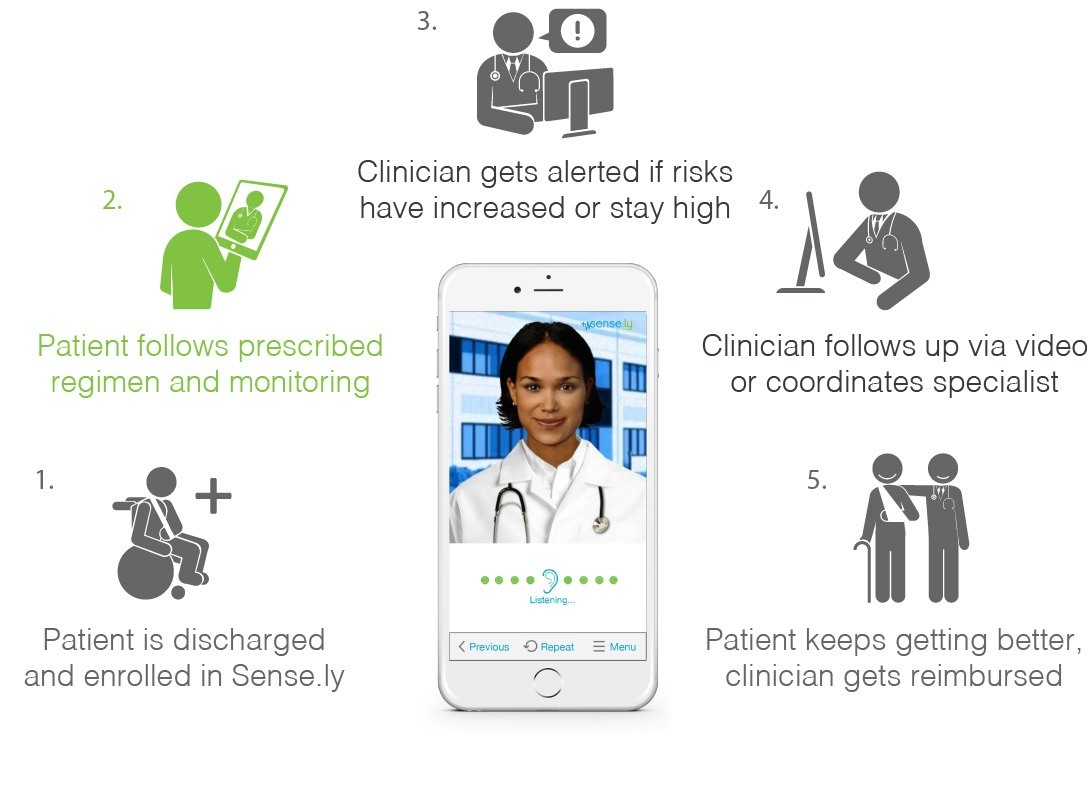 Sense.ly, a virtual nurse platform for patient engagement and chronic disease monitoring has raised $8 million in a Series B round of funding, led by Chengwei Capital with participation from Mayo Clinic, Bioved Ventures, Fenox Venture Capital and the Stanford StartX fund. The company plans to utilize the funding to expand the platform to better serve clinicians and patients including its presence in the US, UK, and international markets. 
Virtual Nurse Engagement Platform Overview

Patients sign up with Sense.ly with the click of a button – at home, or at their care facility. Sense.ly follows up with a personalized care plan, allowing clinicians to seamlessly monitor risk factors and adjust clinical protocol as needed. Patients check in with Sense.ly's mobile-first virtual nurse, Molly to engage patients with natural conversation through a wide variety of circumstances from simple administrative needs through complex chronic conditions requiring medical assistance. Aided by Molly, patients can take their vitals measurements; chat about their pain, sleep, stress, and diet; or be connected to an attending physician via video call, if patients show elevated risks. Based on care plan parameters, and Sense.ly triggers clinician action as needed.
Sensely's app offers therapeutic help with expertise and empathy. Sensely has the unique ability to engage with both young and elderly patients over long periods of time providing chronic disease monitoring, companionship, and immediate access to appropriate clinical services. "With the world facing a shortage of nurses and physicians, we need artificially and clinically intelligent assistants. By making technology more personal and purposeful, we can offload low-value tasks from medical providers and have them focus on the more sick patients," said Sensely's founder and CEO Adam Odessky.