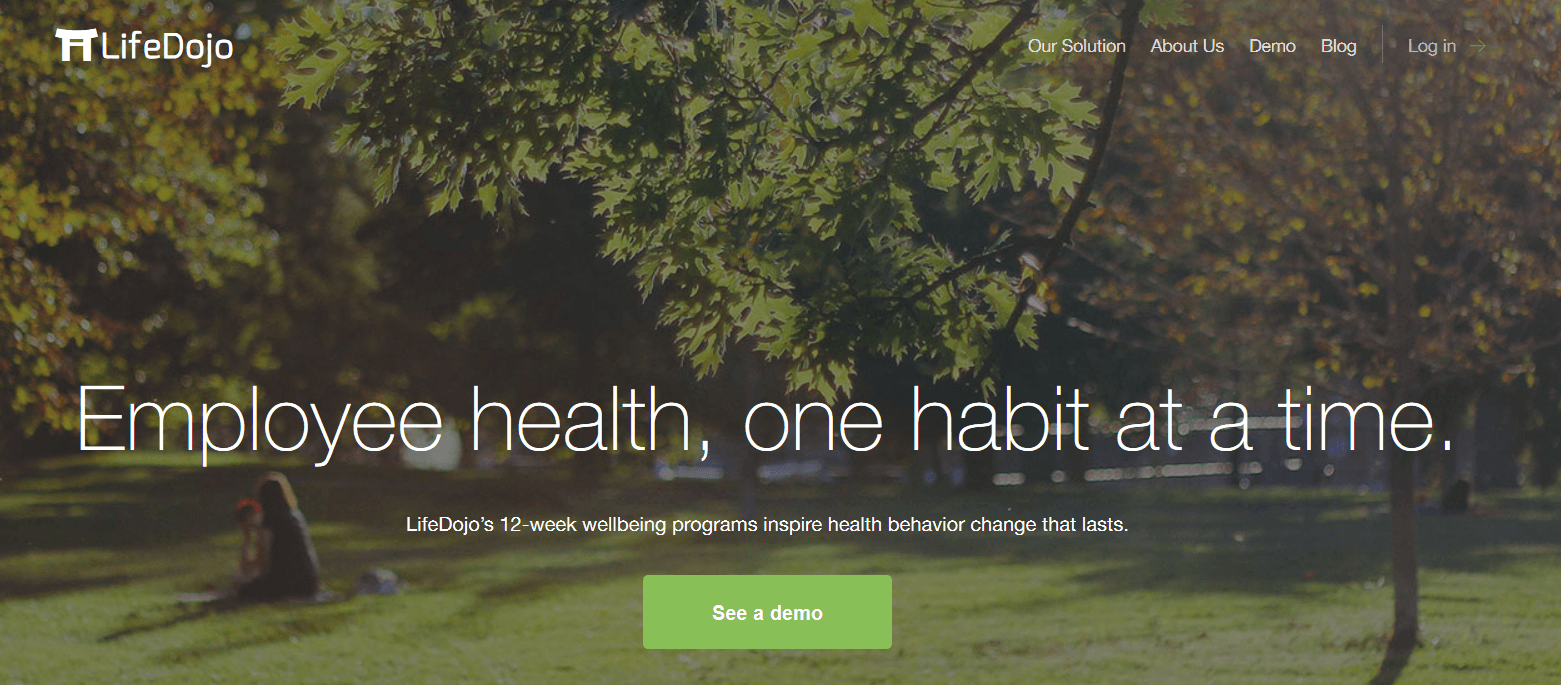 LifeDojo Inc., a provider of person-centered corporate health behavior change has raised $5.1 million in Series A funding led by Sodexo Ventures, the strategic venture capital fund of Sodexo, with participation from Launchpad Digital Health, GP Ventures, JD Investments and the Telluride Venture Fund. The company plans to utilize the funding to expand its employee-led health improvement platform, mobile app and health coaching in order to better serve employers.

Founded in 2013, LifeDojo offers an employee-led health improvement platform and coaching solution that emphasizes employee choice, intrinsic motivation and holistic corporate wellbeing. Supported by decades of public health research, the LifeDojo approach to employee-driven behavior change delivers lasting health improvement outcomes, high enrollment, and better engagement than traditional top-down wellness programs. Empowering employees leads to success: 45% of employees create new health habits that stick for 6+ months.
New Partnership with Sodexo
In addition to the funding announcement, the company also announced a new partnership with Sodexo's Benefits and Rewards Services activity and its subsidiary Inspirus, a globally-recognized leading provider of employee engagement and recognition services. The partnership will result in an industry-wide expansion of what employee engagement means, along with what is possible from a corporate wellbeing initiative.
"We are thrilled to announce not just the Series A funding, but an incredibly well-matched alliance of shared goals and values," said Chris Cutter, Co-Founder and CEO of LifeDojo in a statement. "Sodexo genuinely cares about the quality of life of every one of the millions of employees it serves on a daily basis. We are proud that LifeDojo will be an integral part of engaging and improving the health of those employees in a uniquely empowering, incredibly effective way."