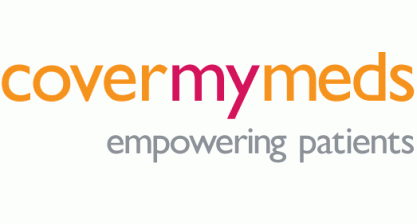 On late Wednesday, McKesson has agreed to acquired Columbus, OH-based CoverMyMeds, the nation's largest prior authorization (PA) network for $1.1 billion. Founded in 2008, CoverMyMeds' electronic prior authorization (ePA) service automates and accelerates the prescription approval process, which otherwise is manual and time consuming. By ensuring appropriate access to medications, CoverMyMeds helps customers avoid administrative waste and unnecessary medical spending caused by prescription abandonment.
Here are five things to know about the acquisition: 
1. The acquisition agreement also includes a maximum $0.3 billion of consideration, which is dependent on CoverMyMeds' fiscal performance. The deal will result in a net expense of $900 million to McKesson after tax benefits, and it has agreed to pay another $300 million if CoverMyMeds meets financial performance targets through the end of fiscal 2019
2. The pending acquisition by McKesson will allow both companies to enhance the value they provide to their customers across the health care spectrum. "I am pleased with our strong cash flow generation and our ability to deploy capital in meaningful and productive ways, particularly strategic acquisitions and share repurchases," said John H. Hammergren, chairman and chief executive officer. "Our announced acquisition of CoverMyMeds supports McKesson's commitment to provide a comprehensive set of services and solutions that drive value across the healthcare continuum and secure patients' access to their prescribed drugs. McKesson continues to further enhance its diverse suite of pharmaceutical technology solutions to support the very best in patient care."
3. Once the transaction closes, CEO and co-founder Matt Scantland will continue to lead the company with the existing leadership team, who will run the company from their Columbus and Cleveland, Ohio operations.
4. To date, CoverMyMeds has now helped more than 50 million patients appropriately access medication so that they lead healthy lives.
5. The acquisition marks the largest exit for a Central Ohio-based technology startup.