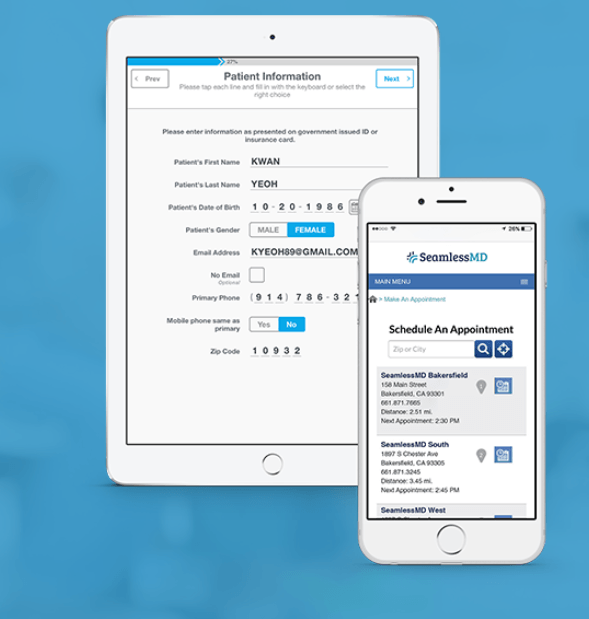 GetWellNetwork®, Inc., a provider of Interactive Patient Care™ (IPC) solutions has acquired Santa Fe, New Mexico-based Seamless Medical Systems. The acquisition of Seamless extends GetWellNetwork's fully integrated cross-continuum patient engagement platform to more than 150 clinics nationwide. Financial details of the acquisition were not disclosed. 
Founded in 2011, Seamless Medical Systems streamlines the patient journey through integrated digital patient intake and communications solutions for medical practices and urgent care centers. The acquisition marks GetWellNetwork's third acquisition in the past 30 months, following the purchase of Marbella Technologies in July 2014 and Skylight Healthcare Systems in September 2015.
Seamless enhances GetWellNetwork's outpatient offering with a mobile, digital patient-intake platform that provides patient onboarding and retention for integrated health systems, federally qualified health centers, independent practices and retail health clinics. The cloud-based Seamless solution automates online appointment scheduling, pre-registration and check-in, as well as insurance verification, payment collection and patient education in multiple languages.
Seamless enables patients to schedule and move efficiently through their visits, reducing door-to-door time by 40 percent, decreasing registration time by 80 percent and eliminating paperwork through the digital capture of standardized forms and information. The solution allows providers to manage the patient queue in real time, and integrates with EMR/PMS systems to streamline patient communications and data entry at the point of care and beyond the office setting. Providers also use Seamless to deliver patients personalized health education and surveys regarding their care experience.
With reimbursements increasingly tied to quality outcomes through legislation such as the Medicare Access and CHIP Reauthorization Act of 2015 (MACRA), health systems are driving towards value-based care as consumers are turning to lower-acuity, lower-cost settings. According to the Medicare Payment Advisory Commission, the volume of inpatient discharges fell 19.2 percent from 2006 to 2014, while outpatient visits rose 44.2 percent. The Seamless solution helps meet the need for high-quality and efficient outpatient care, logging one million patient encounters across 25 states in health systems, medical practices and retail clinics.
"Our aim has always been to help providers deliver efficient, quality care and an exceptional customer experience," said Anthony Brooke, chief technology officer at Seamless Medical Systems. "As the market leader, GetWellNetwork has a clear record of growth and innovation, and Seamless will expand the impact of their patient platform to new locations and in new ways that transform care for millions of people."