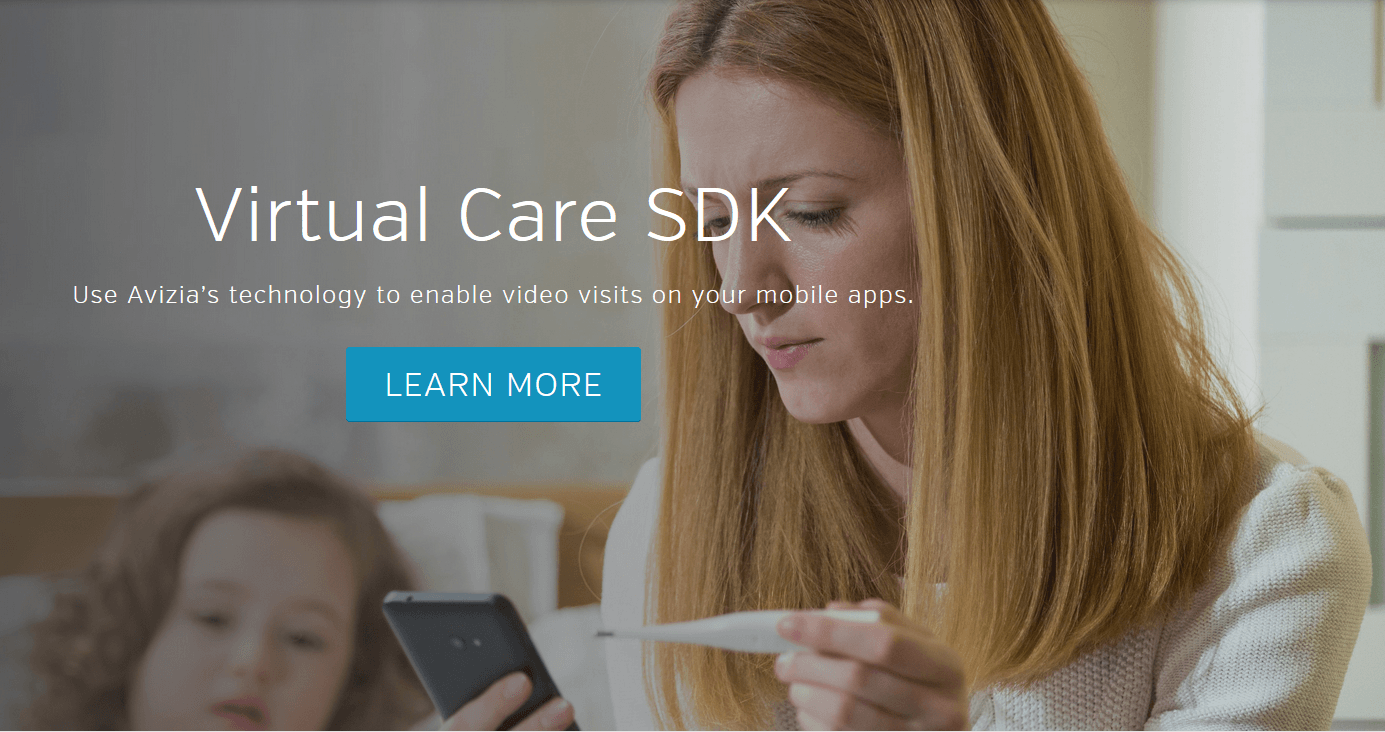 Avizia, a provider of end-to-end telehealth solutions has unveiled a new software development kit (SDK) that enables health systems to integrate Avizia's premier telehealth capabilities into their own mobile apps . A solution for providers looking to improve the consumer health experience, the Avizia Virtual Care SDK adds valuable features to mobile apps while connecting to the Avizia ONE telehealth platform to effectively and efficiently scale and manage telehealth services.
As a part of this new solution, app developers and IT teams can quickly integrate Avizia's video visits and user interface into the apps they already have. In addition to this, care providers have the ability to control and tailor the telehealth experience of their patients to meet their unique needs — from app design to features available.
The Virtual Care SDK includes:
– Android SDK (built-in video visit capability and UI)
– iOS SDK (built-in video visit capability and UI)
– APIs for connecting to Avizia ONE to coordinate care
– Unique access key to make API calls
– Complete SDK and API documentation
– Android and iOS SDK updates
Virtual SDK Use Cases
Care providers can use the Virtual Care SDK to enable telehealth over numerous use cases, including:
– Surgical follow-up: After a surgery, patients are expected to have one or more follow-up visits, but as they feel better they may skip their follow-up appointments. As a result, unused appointments and exam rooms aren't available for waiting patients. Health systems using the Virtual Care SDK can offer patients a more convenient way to attend their follow-up visits by video from anywhere, reducing the number of missed visits.
– Urgent care: Sore throats and fevers cannot always wait until normal office hours. Through a hospital's mobile application, patients can access care from anywhere at any time. The Avizia Virtual Care SDK empowers health systems to offer patients direct access to providers in their network with complete access to their medical history.
– Medical management and lab results: Managing prescriptions or obtaining lab results can be a time-consuming process for patients. Consumers typically take time off work to travel to the hospital or doctor's office for a short appointment. With the Virtual Care SDK, a mobile telehealth application gives patients the option to have these consultations quickly and remotely.
"At Avizia, we're constantly looking for innovative ways to improve how care is delivered and to make it more accessible," said Avizia's Chief Product Officer and Co-Founder Cory Costley. "As more health providers move to a patient-centric model of care, mobile applications will be key to providing quality care from anywhere at any time."