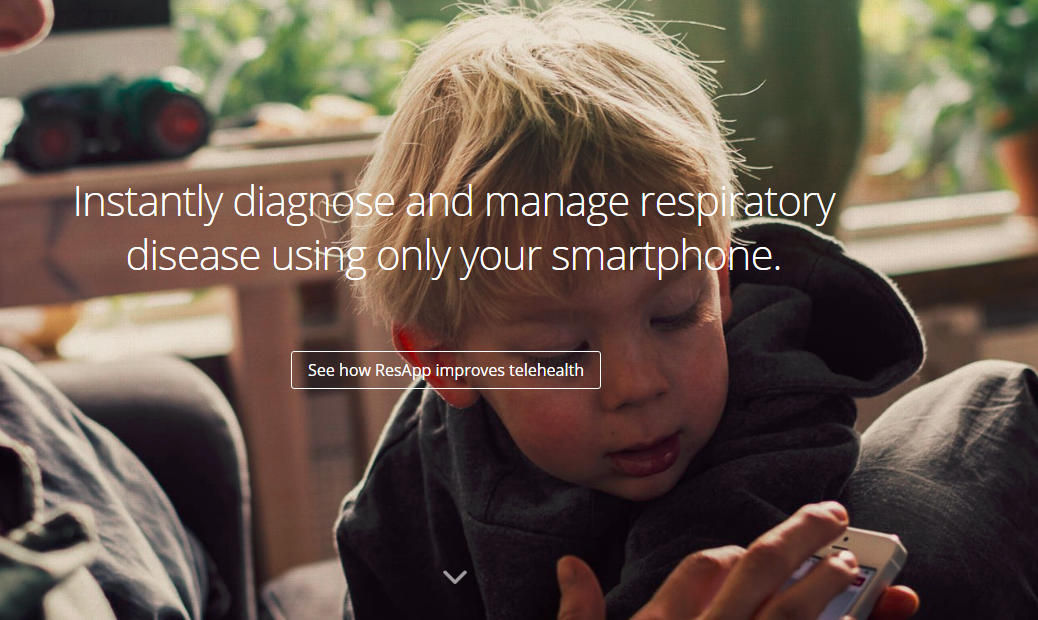 ResApp, a Australian-based digital health startup that has developed a smartphone app that can diagnose respiratory diseases based on the sound signatures of the coughs has entered into a two-year expanded research collaboration with Massachusetts General Hospital (MGH). As part of the research collaboration, ResApp and MGH will perform additional analysis of the SMARTCOUGH-C study data, use the SMARTCOUGH-C dataset to investigate the state of respiratory disease clinical practice today and evaluate the efficacy of ResApp's cough-based diagnostic test in additional respiratory disease indications. 
SMARTCOUGH-C builds on ResApp's highly successful Australian pediatric clinical study that demonstrated accurate diagnosis of pneumonia, asthma/viral wheeze, bronchiolitis, croup and upper respiratory tract infections. The technology is currently recruiting patients for its US study with locations at Massachusetts General Hospital, The Cleveland Clinic and Texas Children's Hospital.
Dr. Peter Moschovis M.D., MPH has been appointed to lead the team at MGH. Dr. Moschovis undertook his specialist training at Harvard Medical School and has a joint appointment in pediatrics and pulmonary/critical care at MGH. Dr. Moschovis is a global health researcher in the Division of Global Health at MGH.
"We are delighted to expand our relationship with Dr. Moschovis and MGH beyond the SMARTCOUGH-C study to diagnose additional diseases and to evaluate clinical practices. The more broadly and effectively we apply ResApp's technology with our partners, the more rapidly we will integrate our diagnostic test into current clinical practice," said Tony Keating, CEO and Managing Director of ResApp Health.
The company recently announced the start of US clinical studies of this software to diagnose respiratory disease in kids simply from a cough into a smart phone. The large, prospective, double-blind, multi-site clinical study aims to recruit up to 1,111 patients between the ages of 29 weeks and 12 years. The co-primary efficacy endpoints of the study are the diagnosis of pneumonia compared to radiologic and clinical diagnosis. Secondary endpoints are diagnosis of other common childhood respiratory diseases such as upper respiratory tract infection, croup, bronchiolitis and asthma compared with a clinical diagnosis.