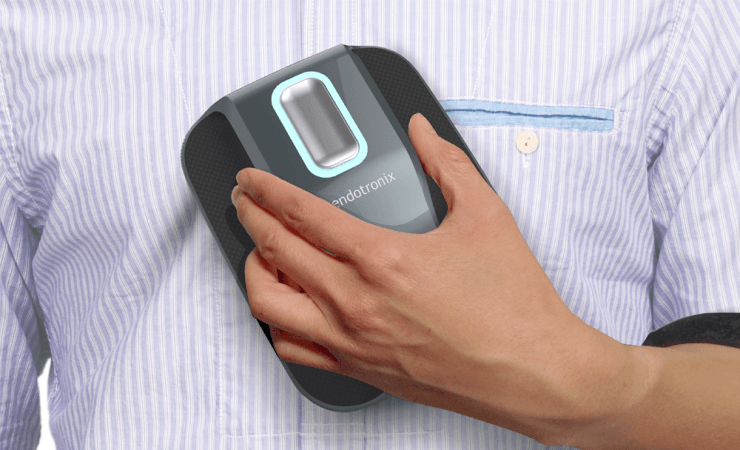 Endotronix, Inc., a digital health medtech company providing innovative solutions for patients with advanced heart failure, today announced that it has entered into a $12 million term loan agreement with Silicon Valley Bank (SVB). The financing comes after a successful $32 million Series C round last July that included BioVentures Investors, SV Life Sciences (SVLS), Lumira Capital, Aperture Venture Partners, OSF Ventures, existing investors, and a corporate strategic investor. The startup plans to utilize the funding to support the clinical program of the Cordella™ Heart Failure System, which is comprised of a breakthrough wireless pulmonary artery (PA) sensor and cloud-based outpatient management system.
Founded in 2007 by a mechanical engineer and a cardiothoracic surgeon, Endotronix's solution combines a cloud-based patient management system and an implantable pulmonary artery sensor for improved outpatient hemodynamic management. The Endotronix end-to-end solution is designed to reduce the frequency and length of hospitalizations for the over 23 million people worldwide suffering from HF. 
Real-time monitoring of pulmonary artery pressures has been shown to reduce heart failure hospitalizations by as much as 37%. The Endotronix wireless solution seamlessly integrates daily clinical monitoring of key physiological data with improved communication between patients, caregivers and clinicians for earlier detection of worsening heart failure.
"This financing builds on our recent Series C round and we are thrilled to be working with the SVB team," commented Harry Rowland, CEO, Endotronix. "We look forward to advancing our clinical program with proactive heart failure management that simplifies at-home care and improves patient outcomes."