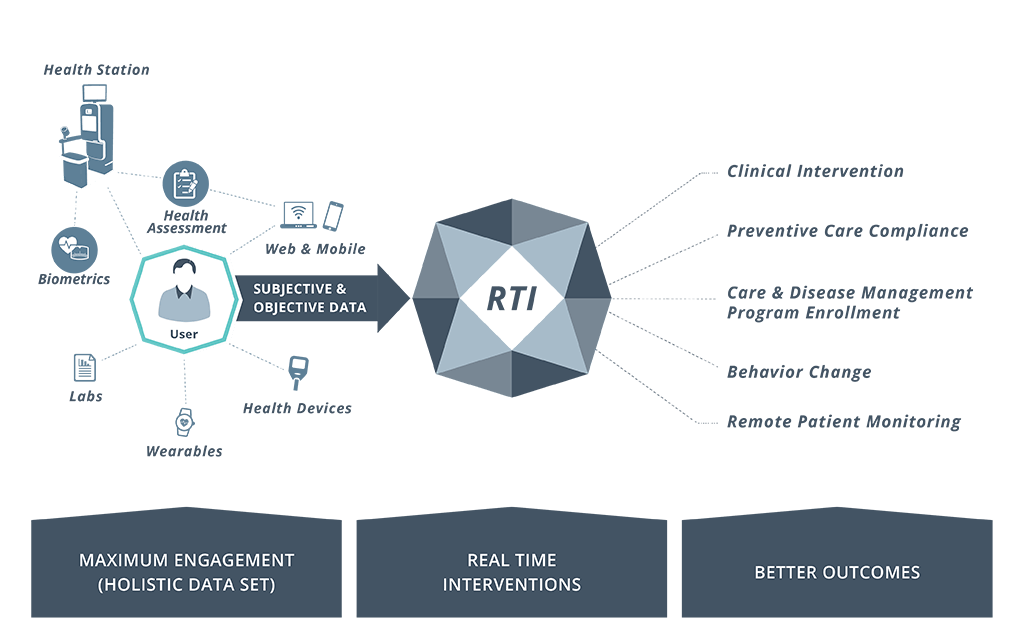 Health kiosk company Pursuant Health formerly known as Solo Health has raised $12.8 million in Series A funding to expand its population health platform through new channels. These channel expansions include texting, mobile, digital and incentive management capabilities, providing broader program administration, engagement and collection of health data.
Founded in 2010, the Atlanta-based company conducts population level health screenings that follow United States Preventive Services Task Force (USPSTF) Guidelines. Under these guidelines, the health kiosk network of over 3,600 FDA-cleared, HIPAA-compliant self-service medical devices located within 10 miles of 79% of the U.S. population are utilized for non-invasive biometric screenings that determine risk based on age, gender and biometric data.
Based on the risk level indicated by the screening results, a user may be directed to seek out additional testing in the form of blood work, home test kits or other lab procedures. By utilizing multi-channel communication strategies, convenient care settings and real-time incentive management capabilities, Pursuant Health engages a wide range of at-risk, historically hard-to-reach members. 
According to Pursuant Health, the company  surpassed 130 million health screenings and over 3 million active account holders. In 2016, the Company's revenue grew 28% and EBITDA improved to breakeven.
The company also  achieved NCQA Certification for the "Health Age" health risk assessment co-developed with Cleveland Clinic Wellness, launched their first member health screening and rewards program with Anthem Blue Cross and Blue Shield and established a 3-year partnership with the American Diabetes Association. 
"Pursuant Health has experienced a pivotal year with immense innovation, growth and strategic development.  As we enter 2017 with 8 health plan contracts in implementation and a robust pipeline, the Company will use this funding to expand our services and capabilities to best serve our customers," said Larry Gerdes, Pursuant Health CEO. "Through these enhancements, we can continue building a unique platform that will position Pursuant Health as a leader in population health management."