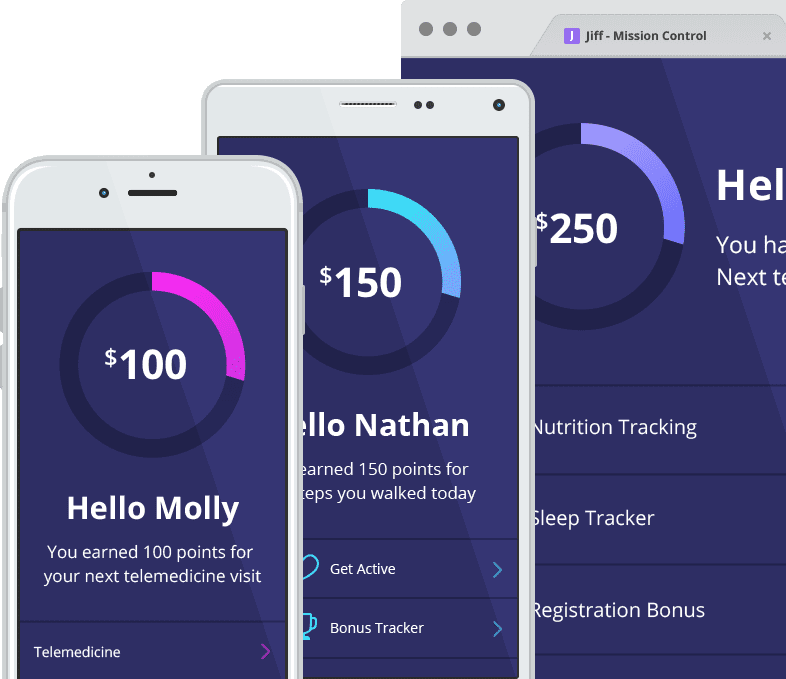 Health benefits platform provider Castlight Health has acquired employee digital health platform Jiff to form a single company offer the most comprehensive health benefits platform in the industry. The combined company will expand product offering and distribution channels that will accelerate growth on a larger revenue base serving more than 240 customers, including over 70 of the Fortune 500. This marks the first digital health acquisition of 2017.
Based in Mountain View, CA, Jiff serves as a central hub for wellbeing and other benefit programs, with a single point of access for employees. Jiff's app-store approach integrates more than 50 health solutions that sync seamlessly with its back-end system. The combined platform will optimize every aspect of an employee's health experience: from staying healthy, to accessing care, to managing a condition.
For benefits and HR leaders, the combined platform will make it more efficient than ever before to engage with employees, purchase and deploy a wide range of benefit technologies, and measure impact — enabling them to reap the benefits of lower health care costs and a healthier workforce.
Financial Details of Acquisition
Following the closing of the acquisition, Castlight's president and chief operating officer, John Doyle, will assume the role of chief executive officer of the combined company.  Jiff's current CEO, Derek Newell, will become president of the combined company, responsible for sales and marketing, research and development, and professional services, and will report directly to John Doyle. Giovanni Colella will continue his service with Castlight in the role of executive chairman of the board of directors, focusing on deepening key partner and customer relationships
As part of the strategic acquisition, Castlight will issue approximately 27 million shares and options at the closing of the transaction to former Jiff equity holders, representing approximately 20 percent of the combined company on a fully-diluted basis.  The issuance of up to an additional 4 million shares is contingent on the achievement of specific growth objectives for the Jiff business in 2017. The acquisition is expected to close in the first half of 2017 following satisfaction of customary closing conditions.
"The transaction's structure and blending of our leadership teams reflect our strongly held belief in the complementary aspects of the combination.  Indeed, we believe the combination of Castlight and Jiff will enable us to more quickly achieve our goals of platform expansion and accelerated growth on a larger revenue base," said John Doyle, current president and COO of Castlight Health in a statement.  "This deal is truly transformational, and it supports why we are so excited about our combined company's potential. Employers are clamoring for consolidation of offerings and more comprehensive health benefits solutions, and our planned combination answers their call.  We believe the combination of Castlight and Jiff will create substantial value for our stockholders, and tremendous growth opportunities for our talented employees."
The combined company is expected to generate approximately $138 to $142 million in revenue for 2017.