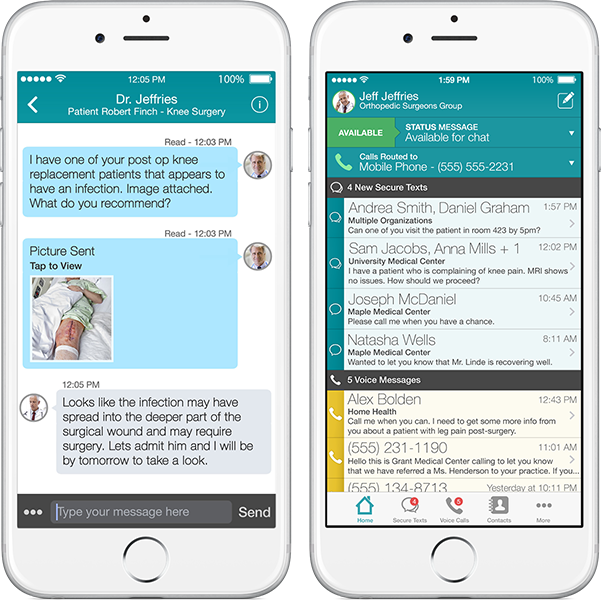 Vocera Communications, Inc., a provider of clinical communications system in healthcare has been awarded a $14 million from the U.S. Department of Defense (DoD), and deployments will begin in January 2017 in U.S. Army Medical Command (MEDCOM) facilities around the world. As part of the contract, Vocera will equip care team members with its unique wireless, hands-free communication solution in 23 facilities across MEDCOM. This agreement with the DoD marks the largest contract in Vocera's history.
Proven to reduce steps and save time, the Vocera Communication Platform enables mobile workers to connect with the right person, group and information instantly. It also integrates with more than 120 clinical systems, including electronic health records, nurse call systems, physiologic monitors, ventilators and real-time location systems.
The DoD selected Vocera after extensive research was conducted by the Army showing several benefits of the communication solution. At Evans Army Community Hospital in Colorado, the hands-free technology helped improve operational efficiencies, and the emergency department reported a 50 percent decrease in the number of patients that left without being seen.
In the family care ward, Vocera technology helped improve workflow, sped up nurse response times by 75 percent, and reduced patient falls by 81 percent. In the hospital's primary care and specialty clinics, a time and motion study showed that nurses gained an additional 1.5 hours per day and primary care physicians gained 40 minutes after implementing the technology. These results demonstrated a strong return on investment (ROI), which the Army used to validate the purchase of the Vocera system across its medical facilities.
In 2015, The Vocera Communication Platform was awarded an Authority to Operate (ATO) from the DoD based on compliance with the security and risk management requirements specified by the Department of Defense Information Assurance Certification and Accreditation Process (DIACAP). In addition, The Vocera Communication Badge is a hands-free communication system that meets all government requirements, is FIPS 140-2 compliant, and Joint Interoperability Test Command (JITC) certified.
"Vocera is proud to be the standard for wireless hospital communication for the U.S. Army Medical Command world-wide," said Brent Lang, president and CEO of Vocera in a statement. "In mission-critical environments such as hospitals, it's vital for mobile workers to have reliable technology that connects them instantly with the right person or information at the right time to deliver high-quality care and ensure patient safety and satisfaction."