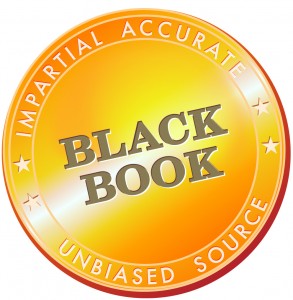 9 of 10 hospital leaders plan to reduce their decision-making on planned or ongoing initiatives, and at worst drain IT investment dollars for a protracted period of time, according to Black Book Ranking's year end C-suite survey. The report reveals brakes being pumped on advanced software acquisitions due to political and funding uncertainty that is menacing long term strategies and the willingness to purchase health IT products and services in the first half of the New Year.
The key findings are based on policy changes in the wake of a full or partial repeal of Obamacare may create new demands on healthcare enterprises that will likely divert capital and resources toward getting ready for value based care. The survey revealed 82 percent of CIOs, 91 percent of CFOs and 83 percent of CEOs agree that 2017 is an opportunity to get their technology "ducks in a row."
 Survey findings from the year-end C-suite report reveal nine short range health IT trends impacting providers, vendors and payers likely extending through the first half of 2017 require preparation, and executives are regrouping to take a deeper look at organizational infrastructures.
1.    Technology Budgets Stagnate, Purchases through Q2 largely will be based on current business need.
Annual provider revenue and IT budgets have been flat and are set up to repeat as 2017 moves forward. 77 percent of hospital IT buyers expect sluggish IT spending and staffing through the first two quarters of 2017. Physician practice respondents report 2017 technology expenses taking a couple steps back with an average 13% decrease in budgets from 2016.  
2.    Electronic Data Warehouses (EDW) move to the top of short term priorities.
94 percent of hospitals under 200 Beds admit they are not capturing the information they will need for actionable population health analytics.  Improving quality and cost requires analytics, and analytics requires a data warehouse and, therefore, crucial to the future of all providers. 72 percent of financial executives realize that their EHRs are producing reports but not giving them the results they need to achieve complex risk modeling and value-based analytics.
3.    Renewed and upgraded Enterprise Resource Planning Systems (ERP) swings back into importance, now for Value Based Care Costing.
85 percent of hospitals under 200 beds responded they are underinvested in ERP as most have avoided full implementations, upgrades and enhancements over the past three years. Yet 93 percent of CFOs agree that price transparency, supply chain efficiencies and true costing for value-based care cannot be accomplished adequately without ERP.  Gathering supply chain data via ERP produces an acceleration of innovations that improve the value of healthcare.
4.    Financially stable, regional IDNs are spending big dollars toward extended connectivity while the rest of the pack looks on.
85 percent of hospitals in so-called garden walled or siloed EHR networks do not intend to enhance interoperability in 2017.  88 percent of CIOs of hospitals over 100 beds with decreasing margins state they will not tackle their long-standing interoperability and/or data access challenges as funding is simply not budgeted in 2017.
5.    Providers keep watch and wait for Large Scale Healthcare Cyber Attacks before forming a Better Defense.
95 percent of hospitals over 200 beds are bracing for big data hacks as cyberattacks will ultimately move on from isolated facilities to large provider organizations. Recently, unsophisticated, smaller hospitals were targeted by ransomware attacks because of insufficient defenses, and holding data hostage quickly cripples a smaller organization.  33 percent of CIOs and IT leaders in hospitals over 500 beds, including chains and corporations expect massive patient privacy issues in 2017.
6.    Hype around the Cloud quiets down as it becomes the primary way to build enterprise architecture.
Although over 55 percent of CIOs are confident in their cloud application strategies, many healthcare enterprises still haven't yet invested in any sort of cloud storage for disaster recovery (83 percent) if things go wrong, then they'll be stuck without recourse. Even more troublingly, many hospital IT leaders (64 percent) who have invested in disaster recovery don't have a clear understanding of what's actually covered by their particular plan. Healthcare has been relatively slow to adopt cloud-based systems, partly due to concerns around IT security and data privacy.
7.    Focus on Front End and Middle Office Business Office Functions & RCM Outsourcing intensifies.
82% of CFOs in hospitals under 300 beds will continue to retool their RCM strategies through Q2 2017 to make better decisions on outsourcing, bolt on applications, best of breed systems, and cloud options. Accuracy in pre-service, registration, timely capture of referrals, authorizations, and point of service financial clearance procedures will be key to improving downstream cash flow while decreasing the amount of rework and cost to collect. Middle office functions such as coding and clinical documentation improvement initiatives will be recognized as critical functions in favorable revenue cycle performance.
8.    Skilled hospital tech staff recruitment is even more challenging.
Building new data architectures to handle unstructured data and real-time input, secure data, and using the cloud are disruptive changes extending through 2017. The biggest inhibitor to healthcare enterprise IT adoption of big data analytics, however, isn't the data architecture; it's a lack of big data skills. Adoption to most currently implemented software, according to recent Black Book surveys, is hindered by the lack of analysts and general management with Big Data, Cloud, Mobile and Security technology experience.
9.    Interest in Precision Medicine initiatives continue but few have commitments to buy for first half of the New Year.
Precision medicine is the practice of tailoring treatments to each patient's unique case and providers admit it is very hard to implement.  As the future of medical records become entirely digitized and uniform between facilities, providers will be able to look up much more local data such as water quality to gain insight into a disease's source, not just its symptoms.