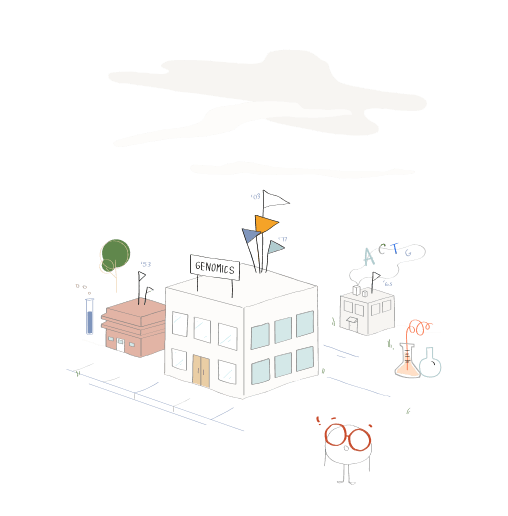 Genos, a community for personal genetic discovery and research has announced the public launch of its crowdsourcing platform for genomics research and development. The Genos platform will enable individuals to sequence their genetic profiles with 50 times more data than current popular sequencing options, while empowering individuals to participate in groundbreaking research projects on their own terms. 
As part of the platform launch, Genos revealed several initial research partners and projects, including: 
·  NantBioScience: a Phase I clinical trial for lymphoma, and a Phase I study of a vaccine for HER-2 expressing breast cancer
·  NantKwest: a Phase II study of a therapy for stage IIIB or IV Merkel Cell Carcinoma
·  Broad Institute: working to understand genetic variants of the prion protein in order to protect against prion disease
·   The Utah Foundation for Biomedical Research: studying genetic variances of common neurological and psychiatric disorders to guide treatment, including Tourette syndrome, autism, ADHD and others
Genos will enable individuals in all studies to retain control over whether and how their genomic data is used in academic and commercial research, and to receive compensation for voluntary participation in research projects. 
"Cultivating a community around genomics research promises to illuminate the genetic underpinnings of the human condition, including finding cures to our most elusive diseases," said Mark Blumling, co-founder and CEO of Genos. "It also engages people in their own healthcare like never before. To realize this great potential, we must remove the barriers to accelerating research, and the only way to do that is by putting consent and control over personal genomics data where it belongs—in the hands of individuals." 
The newly launched Genos platform will enable anyone to sequence their exome ($499), the part of the genome containing about 80 percent of all known genetic variants associated with disease via a simple saliva sample, and then explore their specific genetic profiles through web-based visualization.
By sequencing the exome rather than a small snippet of the genome, individuals get a more comprehensive picture of their genetic blueprints and are able to use that same data for a lifetime of discovery without re-sequencing. Genos will also make available access to genetic counselors for consultations about individuals' personal genetics.
Genos participants can browse studies from academic and commercial researchers to determine which efforts, if any, will receive access to their personal genomic information. Consenting individuals receive transparent compensation for research studies in which they participate. This model also includes a pay-it-forward option that helps friends and family or disease-specific patients also get sequenced. This is a significant departure from current models, which use broad consent requirements to resell genomic data without input from, or compensation for, individuals. 
"Genos' goal is to build the world's largest community of empowered, consenting, sequenced individuals, which will have a significant impact on the industry," said George Church, PhD, Professor of Genetics at Harvard Medical School and MIT. "If we want to shorten the time to medical cures, we need to break down the silos between genomic data and research and move ownership to the individual. The best way to do that is to foster the relationship between individuals and the research community, which is precisely what Genos is doing." 
Prior to the launch, Genos announced a $6 million strategic investment from NantOmics, a wholly owned subsidiary of healthcare and technology company NantWorks.