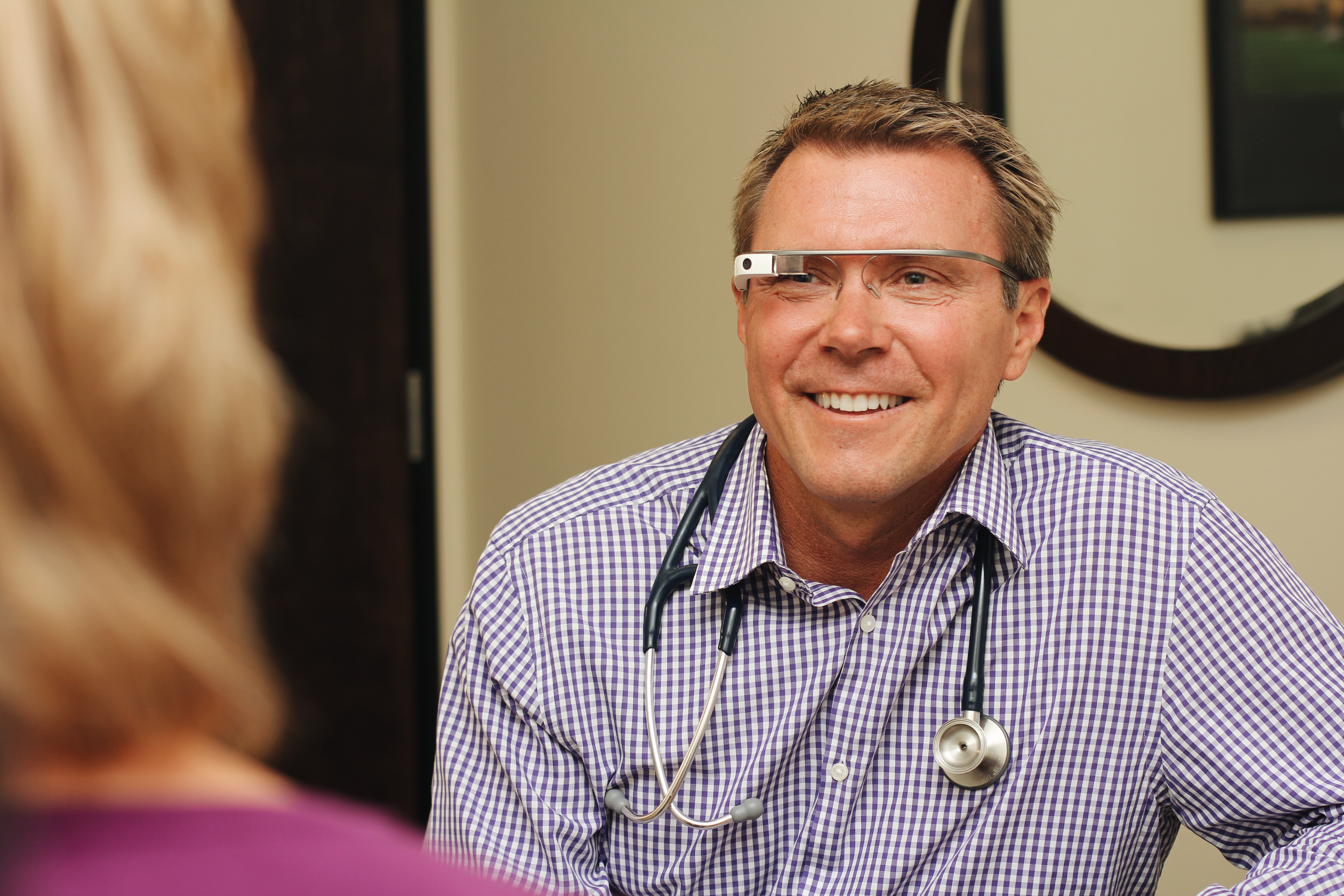 Augmedix, Inc., a Google Glass-focused digital health startup, has raised $23 million in funding from McKesson Ventures and OrbiMed with participation from the existing VCs Redmile Group,  Emergence Capital and DCM Ventures. The company plans to utilize the funding to expand its remote scribe services nationwide and build out its platform with tools and services that continue to drive improvements in physician productivity and patient care.
Founded by Stanford grads, CEO Ian Shakil and Chief Product Officer Pelu Tran in 2012, Augmedix's Google Glass-powered remote scribe service frees up doctors from three hours of mandated charting and documentation each day so that they can spend more time with each patient and see up to 25% more patients each week. The company's remote scribe service is complemented by additional enterprise support services, assisting health systems with staffing, quality assurance, network and technical support, analytics and business process improvement. 
Using Augmedix and Google Glass, physicians retrieve patient medical history and document the patient visit without having to interact with a computer. The chart note is created in real time by remote scribes based in highly secure HIPAA-compliant facilities. The physician is then able to review the note, and a summary of the visit can be provided to the patient with care instructions.
Today, hundreds of primary care doctors, specialists and surgeons use its service across most of the 50 states to serve thousands of patients each day. Adoption will continue to accelerate over the coming years as the company's health system customers begin to mainstream its use across a growing number of regions.

Augmedix has raised more than $60 million in venture funding to date which includes a broad coalition of the company's national health system customers, including Catholic Health Initiatives (CHI), Dignity Health, Sutter Health and TriHealth.
"Augmedix has brought together an impressive coalition of the nation's leading health systems as its customers, and their physicians and health system executives have a strong passion for Augmedix," said Steven Yecies, Venture Partner at OrbiMed. "Across the country, Augmedix has delivered consistent and considerable improvements to physician productivity and satisfaction for the health systems they serve. We look forward to supporting their continued growth with our deep healthcare relationships, international presence and extensive experience scaling operationally complex companies to IPO and beyond."