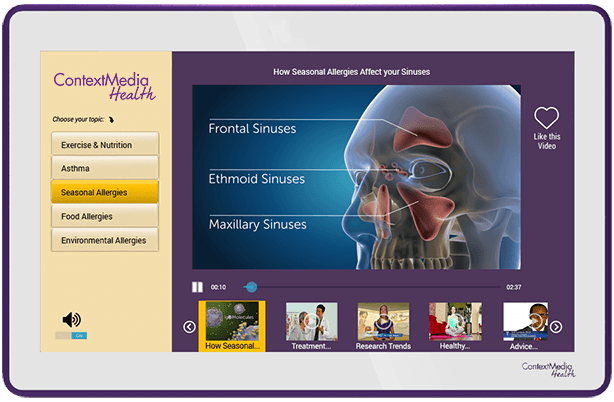 ContextMedia, a healthcare decision platform has acquired AccentHealth, a patient education at the point of care platform in an all-cash purchase. The acquisition will make ContextMedia the largest healthcare decision platform at the point of care in the United States to power 500 million outpatient consultations a year.The company projects that it will have market share in seventy percent of all practices in the U.S. by 2020.
Founded in 2006 by Rishi Shah and Shradha Agarwal, ContextMedia develops healthcare technologies to deliver better health outcomes and impact the human condition positively. With a portfolio of interactive technologies developed by ContextMedia such as large format tablets that offer physicians 3D anatomical and condition models as well as video-based patient engagement and assessment tools, the company continues to innovate and expand its portfolio.
AccentHealth's Patient Engagement Platform combines innovative, award-winning digital products including the waiting room television network, interactive tablets for the exam room and mobile touchpoints. ContextMedia will invest in bringing its technologies into AccentHealth's network of practices to continue transforming the way healthcare providers and patients make healthcare decisions together.
With the acquisition of AccentHealth, ContextMedia will reach 55,000 healthcare locations, a scale that is unmatched in the industry. The acquisition is expected to close by the end of the year subject to customary closing conditions.