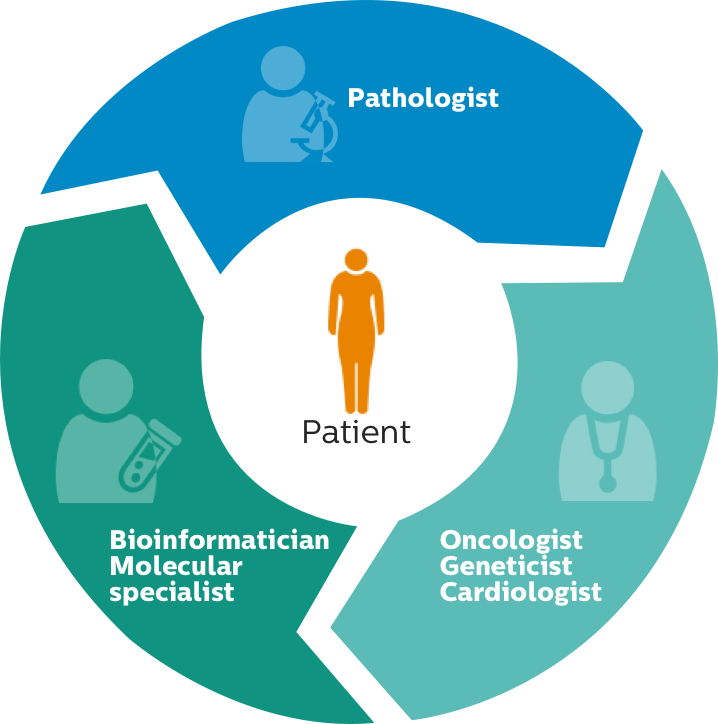 Westchester Medical Center Health Network (WMCHealth), a provider of advanced medical care in New York's Hudson Valley is teaming up with Philips to launch a new precision medicine initiative for personalized cancer treatment. As part of the precision medicine initiative, WMCHealth will use Philips' IntelliSpace Genomics solution to integrate large-scale genomic analysis with extensive patient clinical data, to provide a comprehensive patient view for precision-tailored treatment.
With base operations at its flagship Westchester Medical Center, the WMCHealth precision medicine initiative will be available to all hospitals in the WMCHealth Network, as well as other facilities in the Hudson Valley and beyond.
The genomics project is part of a larger investment by WMCHealth into groundbreaking diagnostic and treatment capabilities, including WMCHealth's new Cellular & Tissue Engineering Laboratory (CTEL), home to state-of-the-art technology that facilitates cellular therapy under investigational new drug applications in support of treatments for a variety of hematological and oncological disorders and diseases.
Philips' IntelliSpace Genomics Overview
Philips' IntelliSpace Genomics is a configurable, scalable and secure health informatics solution across hospitals for delivering real-time, actionable diagnostic information to physicians and specialists for therapy planning at the point of care. Philips IntelliSpace Genomics' collaborative solution enables physicians to answer key clinical questions by leveraging the best clinical expertise and algorithmic power in integrated workflows. It seamlessly brings data from multiple sources – including raw sequencing data, up-to-date in silico genomic databases, clinical data and knowledge databases, longitudinal patient records, medical images and pathology data, among others.
"Our team at WMCHealth sees and treats the most complex cancer cases. Our new precision medicine platform for oncology is designed to leverage all available sources of critical information to help make the most informed decisions about each patient's care," said John Fallon, MD, PhD, Director, Department of Clinical Pathology, Westchester Medical Center, and Chairman of Pathology, New York Medical College. "WMCHealth's new cancer diagnostic program gives us greater capabilities to test and validate clinical planning, through the fusion of highly specific and individualized patient information with massive and growing genomic knowledge of cancer."
"The Philips IntelliSpace Genomics solution is a foundation for designing possible therapy plans in a digital framework, such as how to match a tumor's genotype with a potential drug for the best outcome, for example, or matching patients with clinical trials. This is a powerful tool to help improve outcomes through precision medicine."