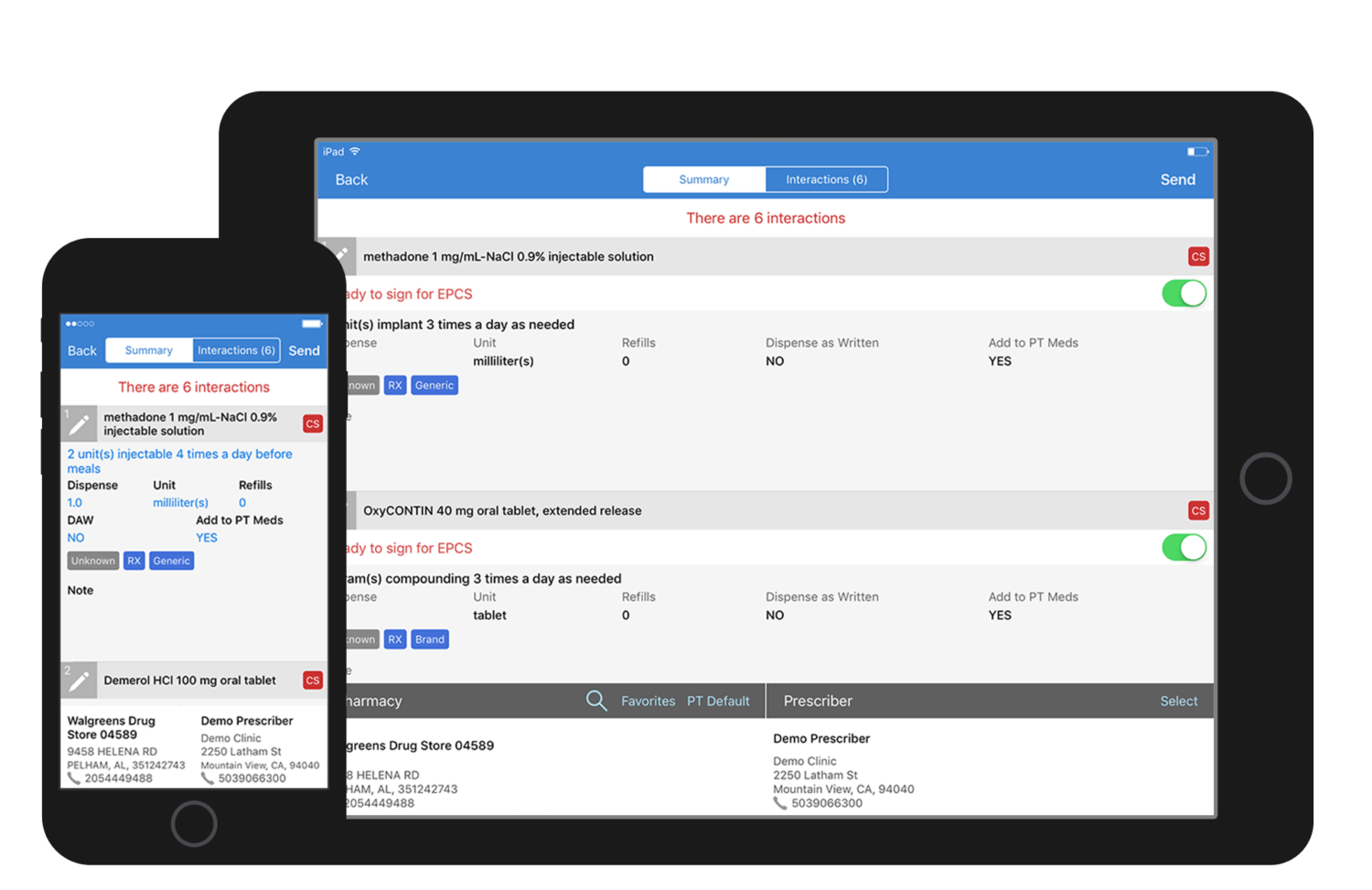 drchrono Inc., an mobile EHR provider of practice management, revenue cycle management (RCM) and medical API platform on iPad, iPhone and web, has upgraded its platform to meet the needs of larger medical practices and provider groups.
The upgrade includes a built an RCM team with its own RCM platform, RCM Pro, optimizing the workflow of coders, billers, and billing managers making managing multiple practices more fluid. Almost all RCM companies are service organizations that don't build any software and instead use 10-20 different EHR platforms that their customers were already using along with many spreadsheets exposing practices to a great deal of human error. The RCM Pro platform is solving the medical billing problem with a technology solution instead of using a human workforce. drchrono has been able to build software to streamline and drastically reduce the amount of human labor involved in getting doctors paid from insurance companies and their patients. drchrono has developed a strong software base thanks to the input given by its RCM customers on its iPad EHR solution and have the ability to automate the RCM workflow.
Additionally, drchrono includes these features to meet the needs of larger practices:
●      Advanced Security – technology and cloud servers have been upgraded for HIPAA compliance and data security including two-factor authorization
●      Surgical Center Medical Billing – hospital grade surgical center/institutional billing UB04 for Ambulatory Surgical Centers (ASC).
●      Full Service RCM – Dedicated team for claim processing and collection. RCM Service include medical coding, handling denials, rejections, payment posting, Patient AR, and statements.
●      Real-time Business Intelligence Tools – a comprehensive group of advanced charting and reporting options to give the C-suite a complete view of the business.
●      White Label Patient Portal – industry leading PHR onpatient is now available with a practice's own logo and URL. Includes messaging and payment processing and applications for smart phones and tablets.
●      Kiosk Check-In – easy iPad check-in application is now ready with a Kiosk mode for improving data intake and patient experience.
●      Admin Controls  – custom settings allow for consultant view and multiple user types with different access levels plus audit logs, giving executives complete control over who can see or make edits in the system.
●      Advanced Patient Education Material – easily access practice specific patient educational materialsuploaded by the practice or access a database provided by drchrono's partnership with the Mayo Clinic.
●      EPCS (electronic prescription of controlled substances) – approved by the DEA, EPCS and eRx are immediately accessible in every workflow on the web, iPad, and iPhone with additional tools to prevent controlled substance abuse. The eRx system includes a drug formulary so the doctor can choose the best option for the patient. Further the eRx system is bi-directional letting the doctor know the prescription has been successfully received by the pharmacy in real-time.