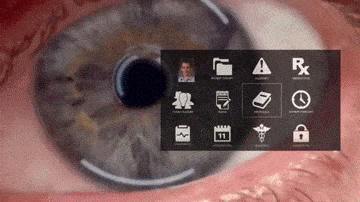 Google has acquired Eyefluence, an eye-interaction technology for AR, VR, and MR devices which transforms intent into action through the eyes. Financial terms of the acquisition were not disclosed. To date, the company has raised $21.6 million from Motorola Solutions Venture Capital, with participation from NHN Investment, Dolby Family Ventures, and Jazz Venture Partners. 
Traditional eye-tracking companies have tried to translate eye movement into a method for control using the same principles as the standard mouse, requiring users to wait and wink on objects to initiate action. This makes eye-tracking slow, unsatisfying, and straining – and it sacrifices concentration and vision for machine manipulation. Founded in 2013 by serial entrepreneur Jim Margraff, Eyefluence has developed the first user interface based on the eye-brain connection to enable vision-driven, intuitive eye-interaction. The Eyefluence iUi combines biology and technology and integrates into any AR, VR, or MR platform.
The acquisition validates Google's interest into augmented reality and virtual reality apps. Google did not release any details on how it plans to integrate Eyefluence into its portfolio of products, services and features; however, Google could potentially use the intellectual property to further develop its smart contact lens for diabetes.
In 2015, the U.S. Patent & Trademark Office granted Google a patent for a "smart contact lens having an uneven embedded substrate and method of manufacture." Many believe the smart contact lens patent could be used to monitor a wearer's blood sugar levels. 
In blog post announcement Eyefluence stated:
"In early 2013, our journey began with a mission to transform intent into action through your eyes. We recognized an opportunity to create a more natural, intuitive way to interact with augmented and virtual reality displays. Over the last three and a half years we have built an incredible team, advanced our eye-interaction technology, and created strong partnerships that have lead to the development of a completely new language for eye-interaction"

"Today, we are excited to announce that the Eyefluence team is joining Google!  With our forces combined, we will continue to advance eye-interaction technology to expand human potential and empathy on an even larger scale.  We look forward to the life-changing innovations we'll create together!"