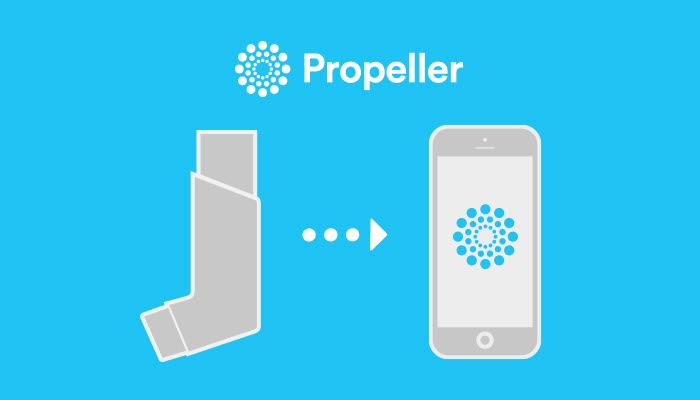 Propeller Health, a digital solution for respiratory medicine has raised $21.5 million in Series C funding from 3M Ventures, S.R. One, Limited, Hikma Ventures and existing investors Safeguard Scientifics and Social Capital. The round also includes participation from existing investors Safeguard Scientifics and Social Capital. The company plans to utilize the funding to expand Propeller's FDA-cleared digitally-guided therapy platform.
Despite an abundance of effective medications, the burden of chronic respiratory disease remains unacceptably high. Asthma and chronic obstructive pulmonary disease (COPD) continue to negatively impact the lives of over 50 million people and cost payers and patients in the United States over $100 billion annually. Many patients need help to better manage conditions on their own, while physicians lack tools to understand how their patients are doing in between visits, in order to adjust therapy to match their levels of impairment and risk.
Propeller's digitally-guided therapy platform integrates information from multiple sources, including connected medications, then uses machine intelligence to recommend an optimal path of therapy for each individual. Many patients require only adaptive self-management and technique training, delivered via Propeller's patient products, while others benefit from dose and schedule recommendations, changes to visit frequency, automated clinical outreach, and recommendations for type and frequency of care manager outreach, all delivered to providers via Propeller's proprietary care team tools and APIs.
"We aim to make today's treatments more accessible, personal, powerful and convenient for each person who uses them, and enable physicians to measure, analyze and act to help their patients" said David Van Sickle, CEO of Propeller. "Our goal is to connect and guide these patient-physician teams to find the right path of therapy for each individual."
With the majority of inhaled medications now connected to its software platform, Propeller has grown significantly over the last 12 months with over 45 programs signed with leading healthcare systems such as Dignity Health, managed care organizations such as Molina Healthcare and innovative at-risk entities such as ChenMed. This growth has been driven by rapid adoption of its platform among pharmaceutical manufacturers and the country's largest payers and healthcare providers, who seek a better approach to asthma and COPD management.
New program starts and the expansion of existing programs, such as with industry leading innovator Dignity Health, have been driven by strong clinical and financial results seen across programs, and from large-scale clinical trials published in the peer-reviewed literature.