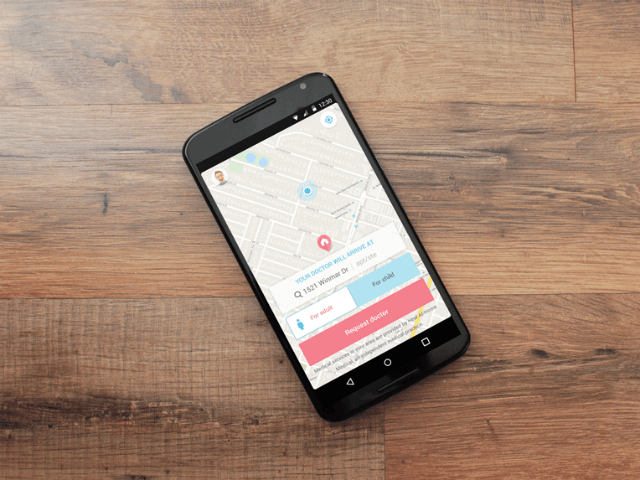 On-demand doctor house call service provider Heal has raised $26.9 million in Series A funding led by the Tull Investment Group. The round also includes participation from Breyer Capital, Qualcomm executive chairman Paul Jaobs, and Skydance Media chief executive David Ellison, along with early investors Hashtag One and Slow Ventures.
Heal plans to utilize the funding to improve its back-end technology and expand its marketing efforts to reach more patients and to bolster its roster of board-certified and licensed physicians. To date, Heal has raised more than $40 million in venture capital.
Sixty percent of Americans want a doctor who will make house calls, according to a recent study. Heal's mission is to transform how people receive primary, preventative and urgent care by bringing back the house-call doctor. Available on Android or iPhone, Heal delivers unhurried and caring doctors to the patient's home or office, at their convenience.
Heal currently operates in Los Angeles, San Francisco, Orange County, Silicon Valley, and San Diego for an in-network co-pay or an all-inclusive, flat rate $99 fee. Licensed physicians are available seven days a week, from 8 a.m. to 8 p.m., 365 days a year (including all major holidays) for anything a patient might require during a traditional office visit, including an annual physical, blood tests, specialist recommendations, prescription delivery and more.
An advanced booking option allows patients to book a doctor for the next day after hours. The company has cared for more than 10,000 patients to date and is in network with Blue Shield of California, Anthem Blue Cross of California, Cigna Healthcare, Aetna and United Healthcare.
To book a house call, download the Android app from the Google Play store, and the iPhone app from the iTunes App Store or dial (844) 644-HEAL to book an appointment.