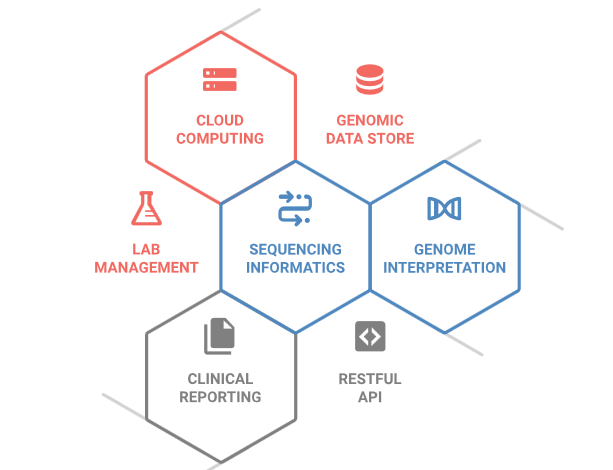 PierianDx, a provider of clinical genomic analysis, interpretation and reporting has acquired Provo, UT-based  Tute Genomics. For PierianDx, the acquisition of Tute Genomics' leading constitutional and exome testing capabilities will provide a single clinical platform for best in class clinical workflow support of somatic cancer and constitutional testing. Financial details of the acquisition were not disclosed.
The transaction includes incorporating Tute leadership, advisors and developers into the PierianDx team, as well as combining the technology assets of the Tute Genomics Platform and Knome, which was acquired a year ago by Tute.
As part of the acquisition, Reid Robison, CEO of Tute, will join the PierianDx Board of Directors and Tute COO Andy Olson and Vice President of Product Development Bryce Daines will immediately relocate to St. Louis. PierianDx will maintain a development team in Provo, Utah. PierianDx will maintain the Tute Genomics solution until the platforms are fully integrated into CGW 6.0 in the spring of 2017, which is expected to include:
– Enhanced phenotype driven prioritization and filtering of variants
– Multidimensional and parallel querying for complex modes of inheritance
Founded in 2012, Tute Genomics, partners with leading hospitals, diagnostic labs, technology companies, and patient advocacy groups to empower the practice of genomic medicine across healthcare. From faster, more accurate laboratory results to better clinical decision making, the Tute Genomics Platform efficiently store and manage large repositories of genomic data.
The company was co-founded by Dr. Kai Wang, a renowned computational biologist and inventor of ANNOVAR software, and Dr. Reid Robison, a physician, geneticist and entrepreneur. In December of 2015, Tute Genomics acquired the assets of Knome, a pioneer in human-genome interpretation, co-founded by geneticist and Harvard professor George Church.
"We are excited to welcome Tute Genomics customers and employees to the PierianDx team," said PierianDx CEO Ted Briscoe in a statement. "The enhanced platform will provide labs with a single clinical solution to support a comprehensive range of molecular testing for personalized medicine."