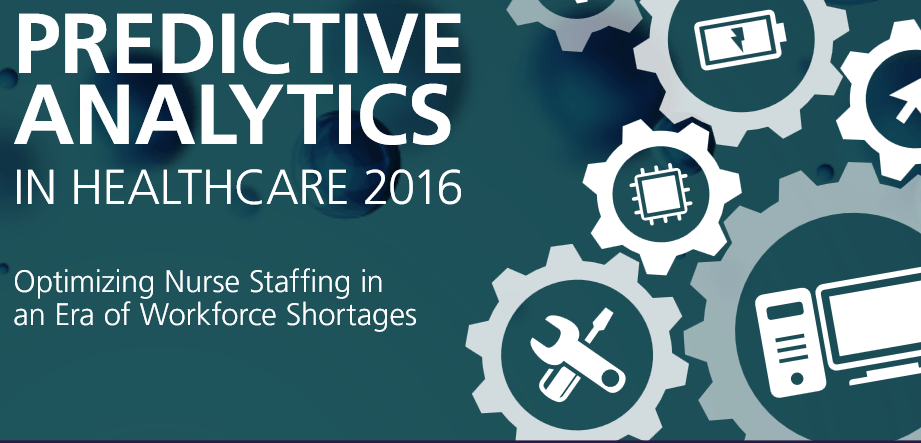 An alarming number of nurse managers still use paper-based staffing tools or do not use any scheduling tools at all, according to a recent benchmark survey by AMN Healthcare and daughter-company, Avantas The results from their annual benchmark survey reveals that the shortages of nurses and other healthcare professionals becoming a chronic problem, optimizing the nursing workforce is imperative to maintaining quality patient care, reducing staff burnout and increasing nurse retention.
With 65% of a hospital's budget coming from labor, the survey revealed that the lack of staffing tools is costing hospitals more in unnecessary staffing or incentives to fill last minute shifts than if they were to implement predictive analytics and other staffing models.
Report Background/Methodology
AMN's report includes quantitative and qualitative research surveying over 5,600 nurse managers and interviewing 35 nurse managers, finance managers and registered nurses about scheduling and staffing challenges, as well as potential solutions. The report found common and persistent problems, including understaffing, last-minute schedule changes, assignment of non-nursing tasks, and imbalances of experienced and specialty staff.
Predictive Analytics Offer New Approach
Scheduling and staffing problems have a serious impact on hospitals and healthcare facilities, the survey found. Approximately three quarters of nurse managers say they are very concerned about staff morale due to these problems, while nearly 70% say they are very concerned about the impact on patient satisfaction. More than half say they are very concerned about the effect on quality of patient care.
However, 80% of nurse managers said they are not aware of technology-enabled solutions that could help them manage and solve nurse scheduling and staffing problems up to 120 days in advance of the shift.
Healthcare enterprises that have adopted predictive analytics and advanced labor management strategies have realized outcomes that include:
·       – 97% accurate predictions of staffing need 30 days out from the shift
·       – 75% of open shift hours filled more than two weeks in advance
·       – Significant, measurable increases in RN staff satisfaction
·       – 4%-7% savings in overall labor spending, often totaling millions of dollars
"With shortages of nurses and other healthcare professionals becoming an increasingly chronic problem, optimizing your workforce is imperative," said Susan Salka, President and CEO of AMN Healthcare. "Knowing future patient demand so healthcare providers can accurately plan workforce scheduling and staffing is an invaluable asset for medical facilities. Fortunately, that information can be available and applied to workforce planning and management."