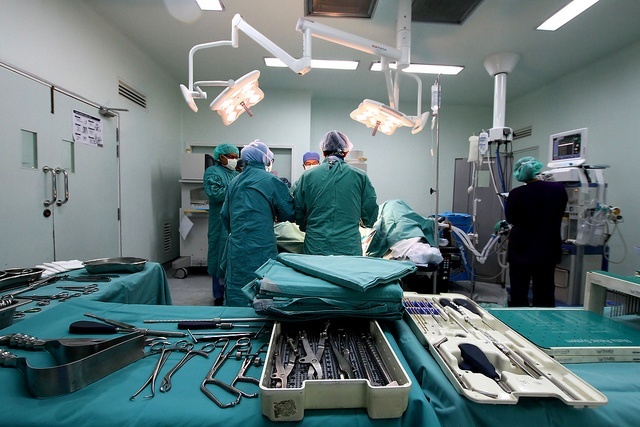 In today's fast-changing, demanding healthcare environment, the healthcare supply chain continues to advance as the strategic asset to help lower costs and improve patient outcomes. As part of the Association for Healthcare Resource & Materials Management's (AHRMM) annual "National Healthcare Supply Chain Week," October 2-8, 2016, Global Healthcare Exchange, LLC (GHX), a provider of cloud-based healthcare supply chain management solutions, revealed five key drivers of ongoing supply chain innovation that are leading change and advancing healthcare for better outcomes.
Five key trends benefiting from ongoing supply chain innovation to achieve the goals of the healthcare industry and AHRMM's Cost, Quality, Outcomes Movement include:
1. A Complex Compliance Environment
Suppliers and providers are faced with an ever-increasing volume of regulations and federal guidelines with which they must comply. These range from the Food and Drug Administration's (FDA) Global UDI Database (GUDID) – which requires that manufacturers ensure devices, including medical-surgical implantables, are assigned a unique device identifier (UDI) and listed in the GUDID by specific deadlines – to compliance with new HIPAA requirements, such as the Department of Health and Human Services, Office for Civil Rights (OCR) Audit Program regarding covered entities and business associates. An automated supply chain is critical for suppliers and providers to remain compliant with these regulations and guidelines in a cost-effective, accurate and streamlined manner, reducing the likelihood of significant fines and reputation damage from non-compliance.
2. The New Role of the Supply Chain Executive
GHX customers are reporting an increasingly "clinically-integrated" supply chain, where supply chain professionals and clinicians meet regularly to help ensure continuous improvements, share ideas, compare products/outcomes and make informed decisions. Physicians, recognizing the need to adjust their processes for the patient's greater good, are turning to the supply chain for guidance, support and knowledge on product price points, outcomes and alternatives. In turn, supply chain professionals are gaining clinician trust by demonstrating the value of the supply chain in supporting patient care.
3. An Active Merger & Acquisition (M&A) Climate
Healthcare M&A grew by 14 percent in 2015, setting a record for deal volume within the industry. Providers and suppliers haven't been exempt from the pain that so often afflicts companies dealing with M&A – technology hiccups, disgruntled employees and inconvenienced patients. The supply chain can help align disparate systems and data that touch nearly every part of the business, including purchasing, supply chain, compliance, credentialing, inventory and clinical. If addressed early in the M&A process, the supply chain can help minimize (and even eliminate) disruptions during the transition.  
4. Data's Strategic Role
Content is increasingly serving as a source of truth well beyond just supply chain processes to improve cost, quality and outcomes. Clean, accurate content delivered via an advanced supply chain is helping supplier and provider organizations take a more strategic and informed approach to a broad range of clinical and financial functions, including EHRs, patient billing, recall tracking, value analysis activities and comparative effectiveness research. Content is empowering organizations to improve efficiencies and reduce costs throughout the entire supplier-to-patient process.
5. The Supply Chain and Population Health
The rise of chronic care is changing the landscape of healthcare delivery. Today, chronic disease accounts for 86 percent of our national healthcare expenditures. This changing patient population is driving the need for a more patient-centered supply chain that supports the delivery of care where and when the patient needs it, which is not always in the hospital. Patients are the only ones who experience healthcare in an end-to-end manner and the industry will increasingly model healthcare delivery and the supply chain such that it makes that experience more cohesive.