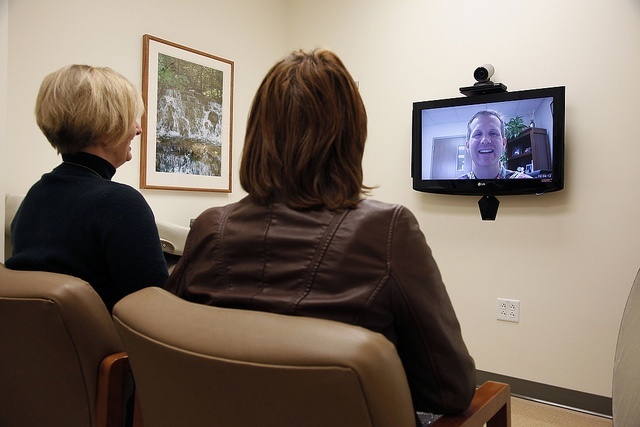 Consumers are interested in using telehealth `as a replacement or complement to in-person care, according to a joint survey conducted by the American Telemedicine Association (ATA) and WEGO Health of active healthcare users. The survey revealed that ease of scheduling, reduced travel, and increased access to care for immobile patients would motivate them to choose virtual visits over in-person care.
The results released this week at the ATA's Fall Forum event in New Orleans in a panel discussion with WEGO Health. 429 survey respondents were polled on their use of video-conferencing to interact with their healthcare provider. 
Key findings of the survey include: 
– Of the 429 respondents, 22% had used video conferencing to meet with a provider, with the majority interacting with their provider while at home.
– Telehealth was requested by the patients as much as it was suggested with 50% of users having asked their provider for a video appointment and 50% reporting that their provider had offered telehealth as an appointment option
– Of the 78% of respondents who had not used telehealth in the last year, a majority reported that they thought telehealth would be more convenient, even though their provider did not offer virtual appointments.
– Survey respondents demonstrated that the quality of telehealth over traditional care was not an issue when considering care.
– Patients who reported having used telehealth in the past year did so an average of 1-4 times.