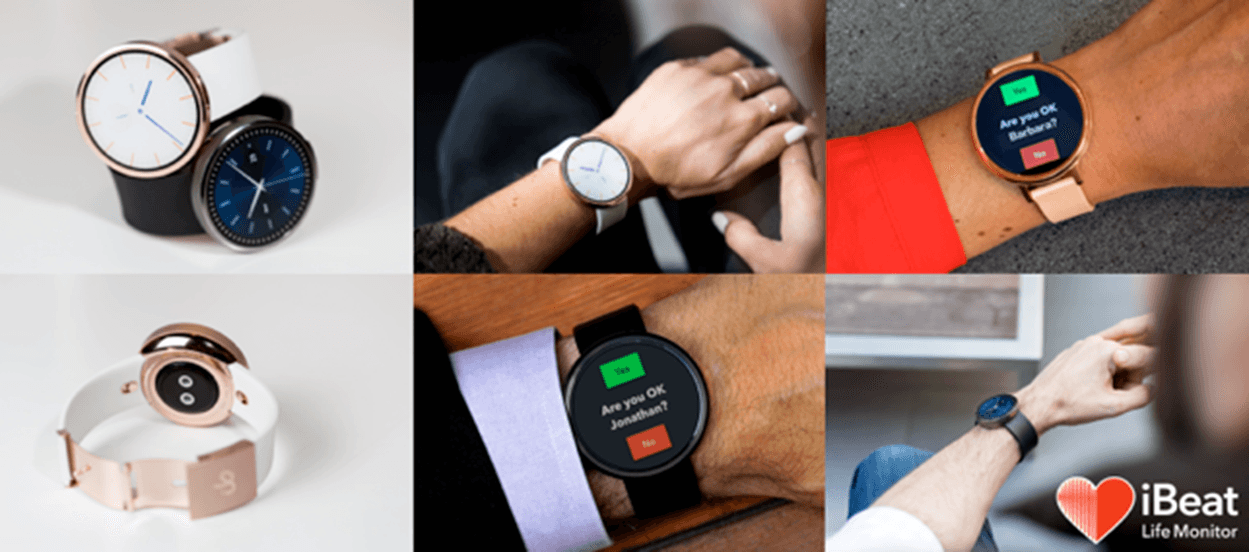 Mehmet Oz, famously known as Dr. Oz, has invested and partnered with digital health startup iBeat to launch a new heart monitoring smartwatch that empowers people to live longer lives on Indiegogo. The partnership with Dr. Oz kicks off with pre-orders for its iBeat Life Monitor – a watch that continuously monitors one's heart for life threatening emergencies and notifies loved ones and emergency responders in such an event.
As part of the investment partnership with iBeat, Dr. Oz, a world renowned leader in cardiothoracic surgery, a transplant surgeon, and holder of eight patents will join the company as a Special Advisor. 
With sudden cardiac arrest being a leading cause of death in the United States, killing nearly 326,000 people a year, iBeat aims to give users and their loved ones peace of mind when it comes to monitoring and maintaining everyday heart health. Studies have shown daily heart monitoring is not only proven to help prevent stroke, but can also potentially reduce hospitalizations while delivering critical information to researchers and caregivers.
How it Works
The iBeat Life Monitor continuously monitors and analyzes a user's heart activity and instantly detecting the signs of oncoming cardiac arrest (a sudden cessation of heart function). If the device detects a life-threatening heart emergency, it will engage the user and ask if he or she is 'OK.' If the user selects 'No' or is unresponsive, iBeat will instantly alert the user's loved ones and emergency responders in real-time, helping ensure immediate care delivery and potentially saving the user's life.
The iBeat Life Monitor does not need a cell phone, mobile app, Bluetooth connectivity, or Wi-Fi to function. The device is fully cellular, while built-in GPS ensures the user's loved ones and first response teams know exactly where the user is in an emergency. In such an instance, emergency contacts will get a text with a link showing where the user is and where they are in-transit so they can meet them at the hospital or nearby care center.
Users will also have access to an online dashboard where they can see their daily, weekly, and monthly overall heart health (beats per minutes, heart pattern changes, etc.) and compare it to others within their age range. The device is also equipped with an Emergency-On-Demand button which, when long-pressed for two seconds, will allow users to manually contact their emergency contacts, or if needed, 911.
Target Market for iBeat Watch
While the watch is primarily targeted at baby-boomers and those with existing heart conditions, especially those who live alone, the device is receiving notable interest from younger adults and millennials who have parents and grandparents that could greatly benefit from the device.
iBeat has already raised $1.5 million in funding from private investors and is looking to establish the market for the iBeat Life Monitor through pre-orders, as well as support the polishing and balancing of current features in the device before mass production. The company is looking to raise an additional $100k from Indiegogo sales.
"The early interest we've seen in iBeat has been remarkable," said Ryan Howard, founder and CEO of iBeat. "We are excited to bring our device to the Indiegogo platform to drive even more awareness around the product and its ability to potentially save someone's life. If you suffer a life-threatening heart incident such as sudden cardiac arrest, you have a 90% chance of dying without intervention. There are many devices on the market including diabetic monitors, heart-rate monitors, and other health monitoring solutions, but all these devices only passively monitor you. None of them actively monitor and analyze your heart health around-the-clock like the iBeat Life Monitor. Continual monitoring and quick intervention can mean the difference between life and death in emergency situations."
The iBeat Life Monitor is currently on Indiegogo For a limited time, super early-bird backers may order the device for $99 – a 70% savings, which will include 12 months of free monitoring. Quantities are limited.