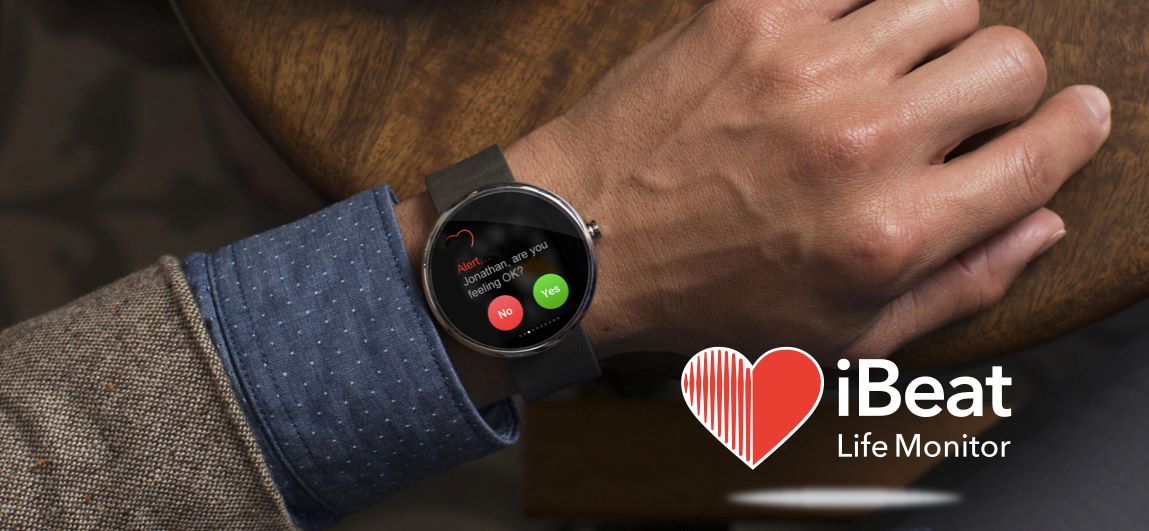 iBeat, makers of the heart monitoring smartwatch wearable that perpetually monitors and detects cardiac arrest, heart attack, and atrial fibrillation has raised $1.5M in seed funding. The oversubscribed seed round was led by Maveron, Subtraction Capital, and Correlation Ventures. Other investors include super-angels Ali and Hadi Partovi, NFL offensive tackle Russell Okung, KKR founding partner Henry Kravis, Band of Angels, and award-winning industrial design firm Ammunition Group.
The digital health startup founded by former Practice Fusion founder Ryan Howard will utilize the funding to expand its high-profile talent, expand the company's infrastructure and operations, and commercializing iBeat's first product – a life-saving, heart-monitoring smartwatch. 
Similar to your average medical alert system for seniors, in the case of a life-threatening emergency, iBeat will instantly alert the user by asking if he or she is O.K. If they reply 'no' or don't respond within five seconds, the smartwatch alerts their loved ones, and emergency responders in real-time, helping ensure immediate care delivery and potentially saving the user's life. Additionally, loved ones can receive weekly and monthly updates on a user's health via the cloud-based platform.
The idea to start iBeat stemmed from a close friend of Howard's passing. Late last year, Marc Duntley, a childhood friend of Howard's, suddenly passed away in his sleep.  He was only 40 years old. Howard took this as his cue to start a company that, like Practice Fusion, helps save lives, but in a more personal manner – by speeding the delivery of care.
"The interest we've had in iBeat has been remarkable," said Ryan Howard, founder and CEO of iBeat in a statement. "We were oversubscribed for our seed funding and are thrilled to see such high caliber investors who also recognize the potential of this product. Cardiac arrest is the leading cause of death in the U.S., and nine out of ten people who have a cardiac arrest incident without intervention die. Our vision is to lower this number by bringing to market a beautiful and sleek smartwatch that will quicken the delivery of care and help save lives."