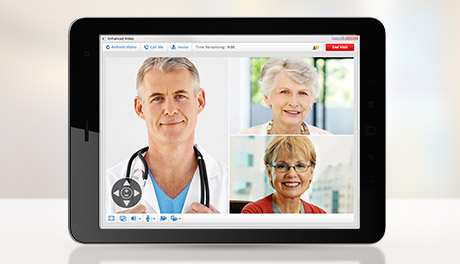 In 2017, Cigna announced it is expanding its telehealth coverage with the addition of virtual consults from American Well to its existing offerings of MDLIVE. The latest offering will support Cigna's employer-sponsored group health plans, as well as many of its individual health plans on and off public marketplace exchanges.
Both services operate national networks of board-certified doctors that are able to treat minor medical conditions such as allergies, cold and flu and sinusitis via telehealth. Cigna added MDLIVE to its telehealth benefits portfolio in 2013 and currently supports roughly 30 percent of Cigna's U.S. group medical population. 
Starting in January, Cigna will also add telehealth video consultations for its health plan customers by using the company's contracted behavioral health professionals. Customers who have mental health/substance abuse benefits with Cigna will have the option for individual therapy or medication management through video-based services. There is no additional cost for these behavioral services to customers or their employers, with the same cost share applying to video-based services as face-to-face office visits.
"Since Cigna began offering telehealth to customers 10 years ago, we've learned a few things about how we can help people benefit from their plans in the ways that matter most: increased access and convenience, choice, care quality and affordability," said Cigna Telehealth Lead, Robert Wijnhoven. "We also know about the difficulty some Americans have accessing a behavioral health professional, especially in rural areas. Enabling access to our behavioral health care professional networks via telehealth provides an innovative solution to this accessibility challenge."