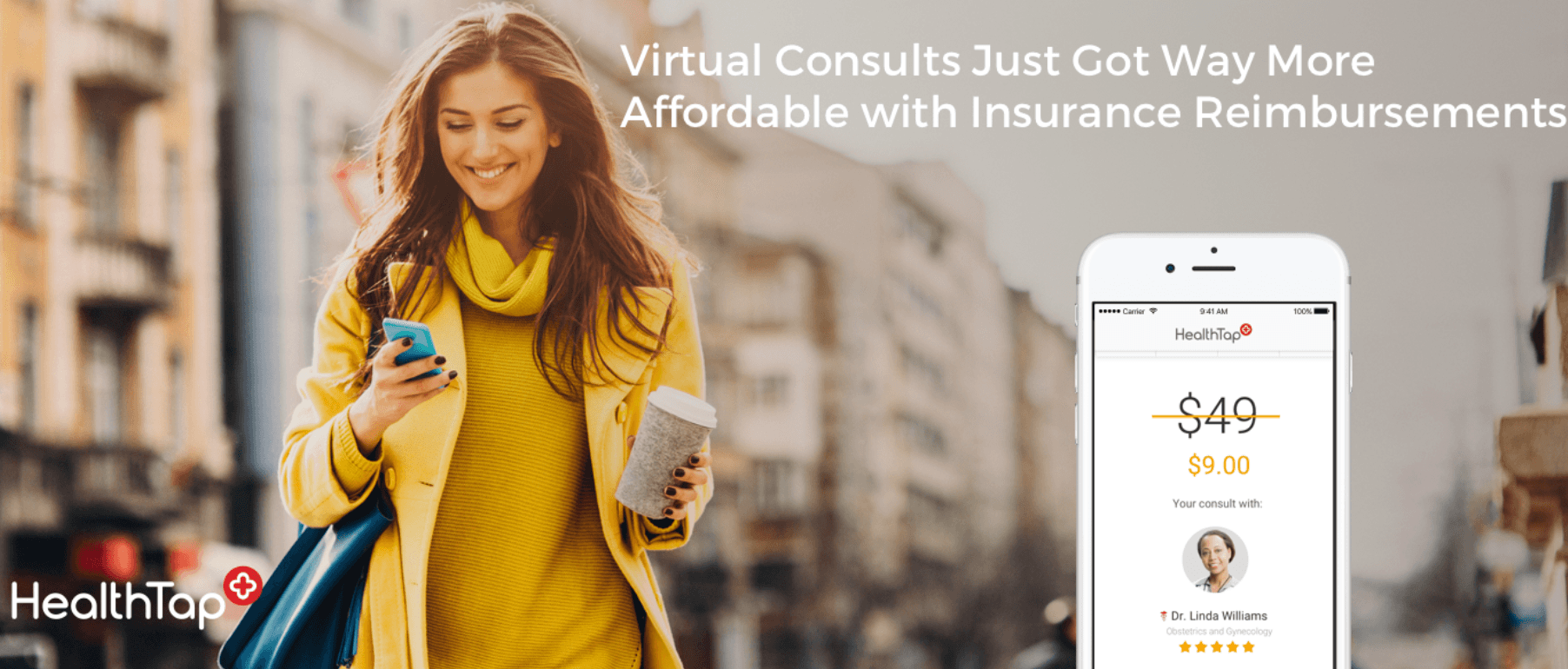 HealthTap, a Global Health Practice providing 24/7 immediate access to doctors via video, text or voice, announced today that Virtual Consults on the HealthTap platform will now be covered by health insurance enabling affordable access for consumers while decreasing physician claims costs. 
Even though the largest health insurers—including United Healthcare, Cigna, Aetna, and Humana—already cover certain forms of Virtual Care, the current process requires that either the patient or the doctor's office call the insurer on a case-by-case basis to determine whether that Virtual Consult was covered. HealthTap makes the process of confirming coverage automated and therefore easy and immediate. Eligible patients can even receive free Virtual Consults in real-time with no co-pay, if their policy allows it.
With the dramatic increase in demand for Virtual Care, patients are looking for a quick and easy way to check eligibility and enable insurance coverage. According to the American Telemedicine Association, more than 10 million patients took advantage of virtual doctor consults last year. A Harris Poll survey revealed that more than one in four U.S. consumers (27 percent) would choose a virtual consult if offered to them.
How It Works
This new, easy-to-use, integrated feature is now available for doctors who have opted in to offer this additional payment method to their patients. When payment is due, patients can simply enter their insurance information and HealthTap checks their eligibility in real-time. HealthTap also automatically submits electronic insurance claims on behalf of doctors to payors, replacing an otherwise manual process for billing staff.
Because HealthTap will now submit electronic claims on behalf of doctors, HealthTap's new technology can help save both providers and patients money and time. According to the American Medical Association, doctors can save an average of 55 percent ($23,126 annually) on insurance claim submission costs by using electronic submission instead of manual.
"When we started our journey six years ago, most people doubted the willingness of patients and doctors to exchange care and information digitally," said Ron Gutman, founder and CEO of HealthTap in a statement. "Now, after we've served insights from over 103,000 doctors to hundreds of millions of consumers, it's exciting to see how insurance reimbursements combined with advanced technology make Virtual Care convenient, affordable, and efficient. Today, we've made an important step towards fulfilling our vision and mission to provide everyone everywhere with immediate, easy, and affordable access to top quality healthcare."