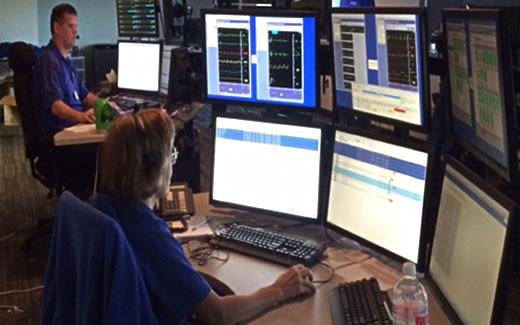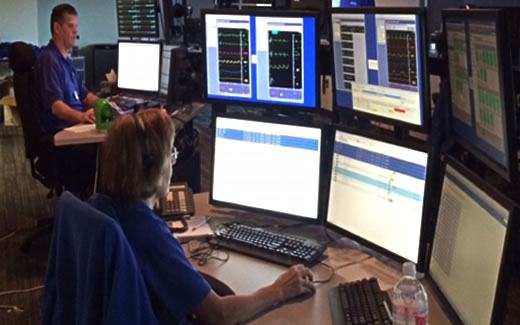 Macquarie University has partnered with Philips and Emory Healthcare to launch Australia's first remote intensive care unit (eICU) monitoring program to monitor patients around the clock. As part of the partnership,  critical care nurses based onsite at Sydney's Macquarie University's MQ Health will utilize Philip's eICU technology and Emory Healthcare's intensivists to provide continuous critical care to patients back in the United States. 
How It Works
Philips' eICU solution allows for near real-time remote monitoring and early intervention via advance audio-visual technology and algorithms that can predict deteriorations in health, giving clinicians the ability to communicate with local caregivers via live video link, continuously monitor patient health, and advise on the best course of treatment from wherever they are located.
This innovation means hospitals dealing with intensive care physician and nurse shortages can provide patients with 24/7 clinical expertise and additional, proactive support to the in-hospital care team. Bringing critical care closer to the patient, remote monitoring removes the hurdle of geography and reduces the burden of transporting patients. This will help healthcare providers avoid transport associated costs, while patients or their families won't have the stress of transferring to higher level critical care centers.
The Need for Remote Intensive Care Units
With ICUs caring for patients with severe and potentially life-threatening conditions that require constant and close monitoring, this program will use cutting-edge technologies to monitor multiple critically ill patients, alert ICU staff of any issues and ensure early intervention to improve the outcomes of these high risk patients in most need of 'round-the-clock' observation.
eICU Benefits
Critical care units such as ICUs are high-tech units to care for patients with severe and potentially life threatening conditions that require constant and close monitoring. Philips' eICU program is a comprehensive program that enables health care professionals from a centralized eICU center to provide around-the-clock care for critically ill patients. A study that compared patients receiving usual ICU care with patients who received their ICU care from a hospital that utilized the eICU program, showed that the latter were 26% more likely to survive the ICU and discharged from the ICU 20% faster.
"We are operating in a time when connected health solutions can truly make a difference in a patient's experience," said Kevin Barrow, Managing Director Philips Australia and New Zealand in a statement. "We know that funding for critical care and critical access is not growing despite increases in demand driven by population growth. This program uses a proactive and continuous care model that enable the right care to be delivered remotely at the right time."