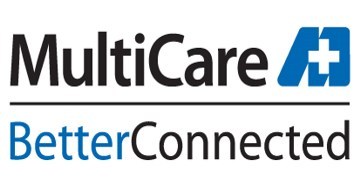 First Choice Health, a Seattle-based, physician and hospital owned company and MultiCare Health System and its Accountable Care Organization MultiCare Connected Care (MCC), have announced a new ACO contract. The new contract creates access to MCC's clinically integrated network for First Choice clients. MCC's network includes five hospitals, 13 urgent care clinics, 11 Redi-Clinics in Rite Aid stores, plus:
– More than 450 primary care providers
– More than 1,200 specialists
– More than 260 clinic locations
– Six emergency departments
As part of the new ACO contract, MultiCare and First Choice Health will focus on improving the patient experience and provide high-quality, cost-effective, and comprehensive care through a value-based reimbursement structure. The contract is specifically designed for self-insured employers in the region.
First Choice Health and MultiCare have been working together for many years with self-funded employers to improve the quality of care while controlling costs. Adding this value-based option and high performing network to First Choice's offerings for plan sponsors is a continuation of these cost and health improvement efforts by the two companies.
"First Choice Health has been the health plan administrator for the 10,000 self-insured employees of MultiCare for several years, and together we have been aligned to produce greater cost savings while maintaining the high quality of care and convenience for their employees," said John Robinson, M.D., chief medical officer at First Choice Health. "The new contract arrangement allows us to offer lower rates to employers through MultiCare Connected Care's shared commitment to embracing a new approach to health care delivery."
First Choice Health serves the Northwestern United States with more than 75,000 providers and 312 Hospitals in their PPO network and offers Third Party Administrative services to thousands of employees through self-insured employers throughout the Northwestern United States and MultiCare Health System.