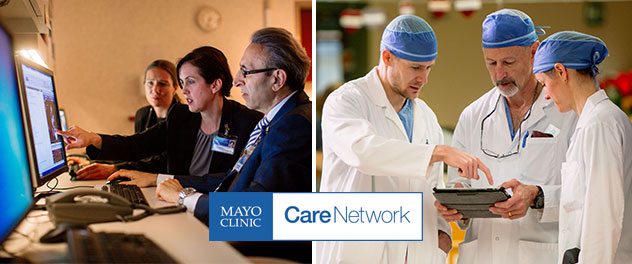 On Wednesday,  Carolinas Hospital System and Mayo Clinic announced that Carolinas Hospital System has joined the Mayo Clinic Care Network of independent health care providers committed to working together to benefit patients and their families.
Here are five things to know about the collaboration: 
1. As part of the network, Carolinas Hospital System physicians will have access to Mayo Clinic expertise to benefit patients.
2. Carolinas Hospital System will work with Mayo Clinic to share medical knowledge and clinical expertise. 
3. Carolinas Hospital System physicians will have access to the following information and services: 
– eConsults to connect providers with Mayo specialists when they feel that additional input will benefit their patients
– Health care consulting to promote improved processes by sharing Mayo's clinical, operational and business models
– eTumor Boards that offer live conferences to discuss complex cancer cases with a multidisciplinary panel of Mayo Clinic specialists and other network members
4. Providers of Carolinas Hospital System also can access Mayo Clinic's extensive library of patient education materials and grand rounds presentations that feature Mayo Clinic physicians and scientists.
5. Since launching in 2011, the Mayo Clinic Care Network has grown to include more than 40 health care organizations across the country including Puerto Rico, Mexico, Singapore and the United Arab Emirates. Organizations continue to join the network, recognizing its value to their patients