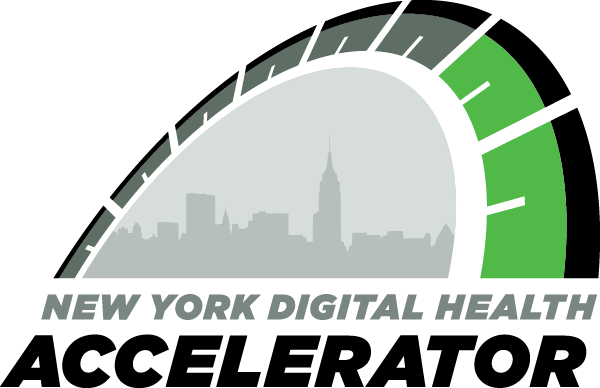 The New York Digital Health Accelerator (NYDHA) has announced their 2016 class of six early and growth stage digital health companies that are developing cutting-edge technology products for healthcare providers and patients in the areas of care coordination, patient engagement, and workflow improvement.
The four-month program run by the Partnership Fund for New York City (Partnership Fund) and the New York eHealth Collaborative (NYeC) will provide the digital health startups direct access to major customers, such as healthcare organizations and insurance companies, and receive product feedback from senior-level executives representing seventeen leading healthcare providers in New York State. 
During the four-month program, participating startups will:
– receive direct mentorship by twenty-three leading healthcare organizations, including insurance companies, medical centers and hospital groups
– fine-tune and develop their technologies and business strategies through a series of workshops, panel discussions, user-group sessions, networking opportunities, one-on-one meetings and presentations
– receive on average $100,000 in capital investment provided by Baxter Ventures, Deerfield Management Company, Milestone Venture Partners, New Leaf Venture Partners, Safeguard Scientifics and the Partnership Fund for New York City.
To date, 21 startups that have participated in the accelerator and have launched 39 pilots with providers in the network, created over 160 high-tech jobs in New York, and have raised a total of $230 million post program. Two of the program's past participants, Avado and Remedy Systems, were also acquired within six months of completing the program.
Here is a look at the six digital health startups from the 2016 class: 
BMIQ delivers evidence-based dietary and behavioral interventions for diabetes prevention. BMIQ utilizes a combination of in-office or telehealth-based counseling, as well as web-based support between visits to effectively impact positive lifestyle change.
Diameter Health improves healthcare quality and efficiency through clinical intelligence by offering targeted, proprietary solutions to health providers so they can avoid penalties and succeed in an era of health reform. Diameter Health has created an innovative platform to fuel scalable and cost effective applications ranging from forecasting patient outcomes and adverse event risk to providing insight for clinical documentation and resource optimization.
eCaring is a comprehensive home care management solution that provides actionable, real time healthcare information from the home. Their system enables home care workers, patients and caregivers, regardless of their computer skills or language literacy, to enter data regarding physical and mental state, vital signs, critical behaviors and activities, medication adherence and care plan compliance.
Healthify helps payers and providers deliver on the promise of value by addressing the social determinants of health. Healthify's web platform supports screening for social needs, finding services in a community, connecting people to community resources, coordinating referrals, and providing population health analytics related to social needs.
Somatix is a behavioral modification software platform, utilizing real-time interventions based on data gathered from standard wearables. Its first product, SmokeBeat, is addressing the global smoking cessation market; its customers include corporate employers, health insurance companies and clinics.
Spring uses machine-learning to dramatically improve behavioral healthcare. Spring's first product eliminates the long and difficult trial-and-error process of selecting the appropriate treatment for depression through a 10-minute digital test.