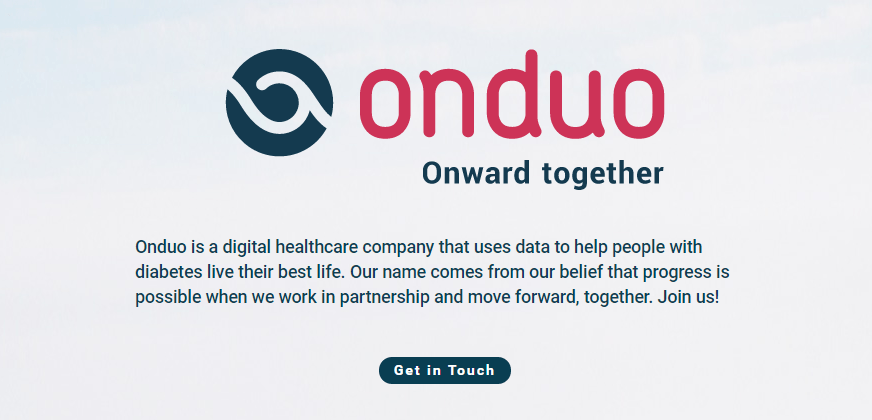 French pharma company Sanofi  and Verily Life Sciences LLC, (formerly Google Life Sciences), an Alphabet company are teaming up on a $500M joint venture named Onduo to develop a comprehensive diabetes platform. Based in Kendall Square in Cambridge, the Onduo joint venture will combine devices, software, medicine and professional care to enable simple and intelligence disease management for patients. 
Joshua Riff, M.D., M.B.A will serve as Onduo's newly appointed Chief Executive Officer. As part of the joint venture, Onduo will leverage Verily's experience in miniaturized electronics, analytics, and consumer software development, and Sanofi's clinical expertise and experience in bringing innovative treatments to people living with diabetes. Dr. Riff joins Onduo from Optum, the health services company of UnitedHealth Group, where he was senior vice president of prevention and wellbeing.
Initial Focus on Onduo
Initially, Onduo will focus on the type 2 diabetes community, specifically on developing solutions that could help people make better decisions about their day to day health, ranging from improved medication management to improved habits and goals. Over time, the company plans to expand its focus to include the type 1 diabetes community, and eventually to people at risk of developing diabetes with the goal of helping them better prevent the onset of the disease.
"The integration of multiple interventions, such as data-driven patient support and devices in addition to treatment, can help improve outcomes, which is important from the perspective of patients, healthcare professionals and the overall healthcare system,"  said Peter Guenter, Executive Vice President, Head, Global Diabetes & Cardiovascular Business Unit, Sanofi in a statement. "The new company Sanofi and Verily invested in will adopt a more service-centric approach and support doctors in their efforts to treat their patients more effectively. In addition to developing innovative therapies for diabetes which will remain a key focus for Sanofi, we see these solutions which combine innovative therapies and services as the future for diabetes care.  We believe this will help societies cope with the burden of this epidemic."
Onduo's Approach to Diabetes Management
Onduo is taking a multi-stakeholder approach to diabetes management by involving the diabetes community, clinicians, payers and healthcare professionals in the product development process. Sutter Health of Northern California and Allegheny Health Network of western Pennsylvania are among the first healthcare networks to collaborate with Verily and Onduo to test the Onduo platform with healthcare professionals and people with type 2 diabetes in a clinical care setting. Sutter Health's not-for-profit network of physicians, hospitals, outpatient surgery and specialty centers and other healthcare services, including home health and hospice, medical research and education/training, cares for more than 3 million patients. 
Additionally, Onduo is discussing with patient advocacy groups like Taking Control of Your Diabetes (TCOYD) to provide input on future product designs.