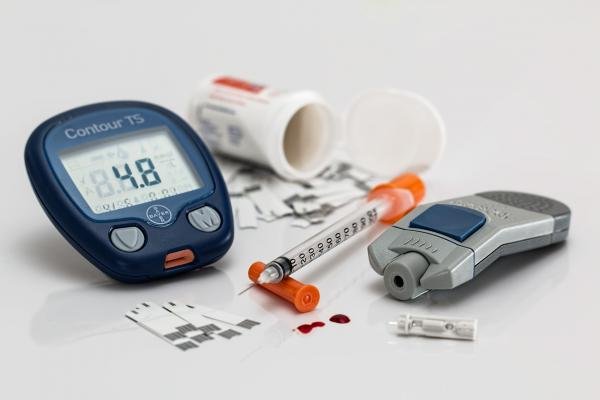 The University of Texas System's Project Diabetes and Obesity Control (DOC) recently received $3 million from the Valley Baptist Legacy Foundation to expand its innovative diabetes management apps in the lower Rio Grande Valley. The Board of Regents approved $15 million this week to continuing funding the project to develop apps that enable patients and physicians to improve the control of diabetes and patient care.
Project DOC Overview
With Project DOC (Diabetes Obesity Control), The UT System's Institute for Health Transformation has convened an ecosystem of stakeholders across public and private industries — from patients to health professionals to technology developers — to develop a sustainable and scalable solution to address this chronic disease burden. Using smartphones, tablets, wearables and advanced information systems, Project DOC allows patients with diabetes to monitor their health in real time rather than in episodic visits to doctor's offices and other health facilities.
By targeting the underserved communities in South Texas — where 28 percent of the adult population has diabetes and another 32 percent has pre-diabetes — the project intends to demonstrate that its approach can improve the lives of the vulnerable populations who have limited access to traditional health care and are at high risk for diabetes. The technology will be designed so that it can be implemented in communities across Texas and the United States, said Lynda Chin, M.D., UT System's associate vice chancellor for health transformation and chief innovation officer for health affairs.
In 2013, $19 billion was spent on direct cost of care for diabetic patients in Texas. Roughly 70,000 people with diabetes reside in lower RGV – a South Texas region where access to health care is limited by high rates of poverty, high rates of uninsured patients and a severe shortage of physicians.
In 2014, the UT System launched Project DOC with $5 million in seed funding from the Board of Regents to design a sustainable solution to address the growing diabetes epidemic in RGV and throughout Texas.
The first phase of Project DOC involved extensive stakeholder interviews in the Brownsville area to identify the gaps and inadequacies of the current care delivery system. This analysis drove Project DOC's design. In 2015, Regents approved another $5 million to fund a feasibility study. 
During its initial implementation in Brownsville — a community in the Rio Grande Valley that already has established a broad network of partners involving the city, community groups and UT institutions to implement a range of programs targeting diabetes and obesity — Project DOC was able to build on this network to develop collaborations with health care providers including Su Clinica Familiar, a federally qualified health center; community stakeholders including UT Health School of Public Health, Brownsville Wellness Coalition, South Texas Academy for Medical Professionals and Valley Baptist School of Vocational Nursing; and Walmart.
Together, they are bringing free health screenings and healthy lifestyle education conveniently to the community in seventeen Walmart stores, as well as providing daily monitoring by patients at home so they can better control their diabetes.
Whether patients are at home or in doctors' offices, it is important that medical providers have access to patients' up-to-date health information. To do this, Project DOC has been collaborating with AT&T, IBM and PwC to develop a digital health infrastructure to support secure and private sharing of health data and analytic insights for health care providers and patients.
It connects multiple forms of health-related data such as electronic medical records, pharmacy records, remote monitoring of patient data from retail stores or at homes, and patient-generated health data from wearable devices and mobile apps. It analyzes a patient's complex medical information and organizes it in an easy-to-understand format, so that doctors can make more informed decisions, better coordinate care and spend more time with patients.
"Project DOC leverages innovative tools at the intersection of medicine and big data to change the way chronic diseases like diabetes are managed. "Our intent is to drive fundamental changes in our current health care system.Understanding the culture of a community, addressing the medical and social needs of patients, and developing technology that will change the way people manage their health in a sustainable way will be a tremendous challenge, Chin said, but it's one that Texas must tackle."