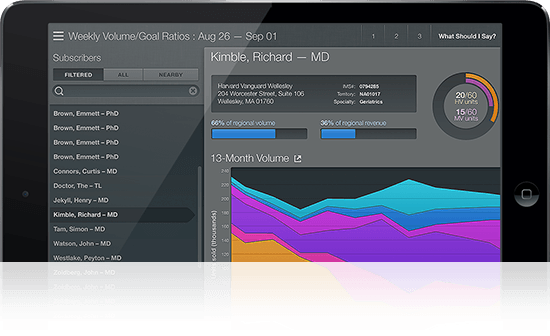 SHYFT Analytics, a provider of cloud data and analytics for the global life sciences industry has raised $12.5 million in Series B funding. SHYFT Management opted for an all strategic collaboration, which included investments from McKesson Ventures, Medidata Solutions and other healthcare and technology industry leaders. SHYFT will use the investment to continue its rapid growth and expansion and further advance its leading healthcare cloud analytics platform. Existing investors, Health Enterprise Partners and Milestone Venture Partners, also participated in the round.
Life sciences companies are facing an increasingly complex healthcare environment, which is fundamentally changing the way products are developed and commercialized. Founded in 2010, SHYFT's cloud platform SHYFT's Clinical Analytics service integrates all aspects of new product planning (clinical, commercial, competitive, market access) into one common platform leveraging the most reliable data sources to inform cross-functional collaboration and decision-making. 
SHYFT customers develop treatments across broad and emerging therapeutic areas with a strong focus on oncology, cardiovascular disease, diabetes, and other specialty and rare disorders.
With the recent launch of SHYFT RWE, a first of its kind solution that aggregates EMR data and delivers real world treatment outcomes and analytics, SHYFT is now able to optimize observational research at scale. In a single application, SHYFT customers can now conduct end-to-end patient and disease studies in days rather than months for research focused on drug safety, comparative effectiveness, drug utilization, treatment pathways and patient outcomes.
Current clients already include two of the top 10 global pharmaceutical companies and a rapidly expanding customer base in Specialty, Rare Disease, and Biotechnology. 
"Life Sciences companies are rapidly adopting analytics to increase their commercial efficiency and to improve the clinical effectiveness of their drugs," said Dave Schulte, managing director of McKesson Ventures in a statement. "SHYFT's cloud-based platform provides the necessary foundation for superior enterprise data management, integration and visualization. Their impressive growth and strong customer demand positions SHYFT as the market leader, particularly in the category of analyzing real world outcomes for pharmaceutical treatments."