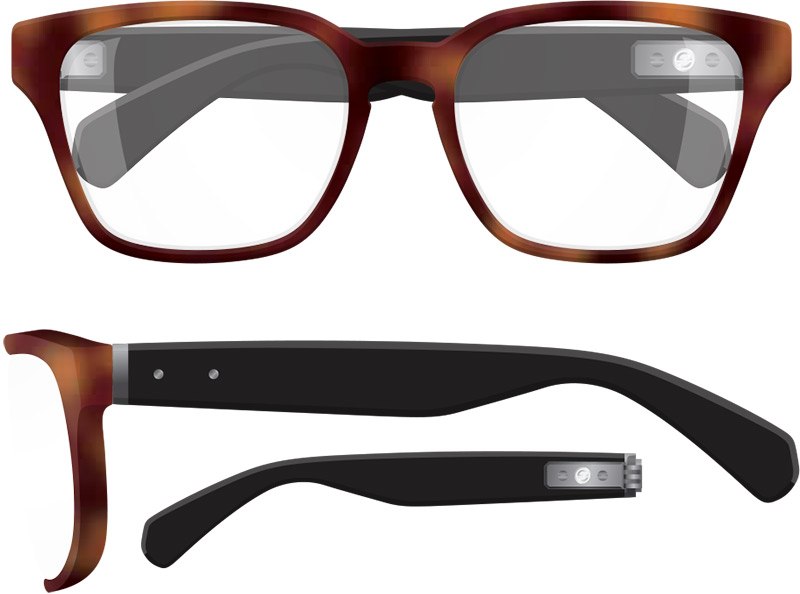 The USC Center for Body Computing (CBC) and VSP Global's innovation lab, The Shop, have teamed up to conduct a wearable sensor pilot research study offered to USC employees to test eyewear with fitness tracking technology seamlessly embedded inside the frames.
The pilot, which launched on August 27th will  assess the users' engagement with and feedback of the smartphone app synched to the embedded sensor in the first-of-its-kind prototype optical frame, LevelTM, created by The Shop.
Pilot Study Details
The study comprised of USC employee daily eyeglass wearers has participants tracking a wearer's steps, calories burned, distance traveled and activity time. The biometrics are tracked by technology seamlessly embedded in the temple of the frame – including an accelerometer, a magnetometer and a gyroscope – and synched wirelessly via Bluetooth to an accompanying smartphone app.  
The app will then synch with VSP Global's Eyes of Hope® initiative where study participants will accrue points based on reaching daily step goals. Once a certain number of points are achieved, the user will trigger the donation of a comprehensive eye exam and pair of glasses to someone in need. Participants are able to choose a charity of their choice for the donation among seniors, school-age children, veterans or the homeless population.
USC Roski Eye Institute is the optometric care partner in the study having its ophthalmologists and optometrists at its USC clinics on the school's main campus and health sciences campus perform the eye exams and ensure accurate prescriptions for the study participants.
"In this next phase of our continued collaboration with VSP we're thrilled to be partnering with them to maximize the wearable sensor in eyeglasses by engaging wearers in improved health fueled by philanthropic endeavors," said Leslie Saxon, MD, founder and executive director of the USC Center for Body Computing in a statement.  "We're using the eyes as a window into the soul and the heart – it's a testament to the power of digital tools to improve health and improve the world at the same time."