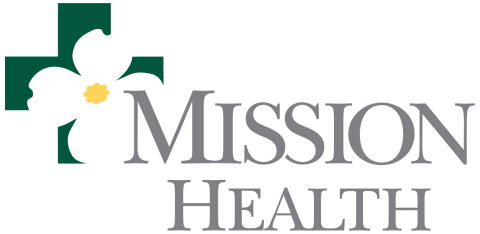 Mission Health and GE Healthcare has announced a 10-year innovation collaboration to co-develop, pilot and deploy transformational healthcare solutions. As part of the collaboration, Mission Health and GE Healthcare will work in partnership to solve the system's most complex challenges delivering over $40 million in savings for Mission Health over the course of the relationship. 
The partnership will initially focus on optimizing imaging experience and utilization and smoothing patient care transitions:
Imaging: The focus will be on supporting a patient's ability to make informed choices based upon key variables such as comparative costs and wait times while providing rapid results. From the provider perspective, the focus will be on streamlining the complex process of getting patients to the right imaging modality, at the right time, in the right place across the system while balancing capacity and availability.
Care Transitions: The approach will leverage predictive modelling and other analytics to ensure that the patient receives the right care in the right setting with the right technology to maximize patient outcomes, experience and minimize costs.
By leveraging GE's deep technology, consulting, software, IT and workflow expertise and Mission's in-depth clinical experience and "real world learning laboratory", Mission and GE Healthcare will help shape the next generation of technology, tools, and processes to support healthcare's transformation.
This is less about one product or capability and more broadly aligned around how technology and services can work together to deliver outcomes for patients. Many of the findings and solutions developed through this collaboration can be transferred and used by systems nationwide.
Key areas of operational focus within Mission Health include:
Radiology Optimization: Imaging is a core component of many service lines and care plans – yet in most organizations it is optimized or structured to function as a central backbone of care delivery. A systematic focus on imaging/radiology drives system-wide efficiency by improving speed to diagnosis, increasing asset utilization, reducing un-necessary retakes, reducing overall care costs and reducing waiting time for patients and clinicians system-wide.
As care shifts to a value-based model, radiology must transform from a simple revenue or cost center to one that actively supports risk-based care models and helps Mission achieve its goal of providing same day, cost-effective care
System-wide Bedside Monitoring Transformation: Mission Health is replacing its bedside monitoring and telemetry at all seven facilities to support rapidly increasing inpatient acuity, reduce internal and cross-facility transfers and provide seamless care regardless of site. The new monitoring platform will ensure that all equipment is interconnected and that data is readily available to the clinician in the moments that matter most.
By providing immediate access to critical data, especially in areas like the emergency department, caregivers can improve patient safety and speed to diagnosis and reduce patient wait times, reduce false positive and optimize patient placement keeping patients close to home as much as possible.
Radiology and Biomedical Services with Asset Optimization: GE Healthcare will assume responsibility for servicing diagnostic and biomedical equipment at Mission Health. This will drive standardization, consistency and overall increased reliability and quality of care.
"This is an innovative, collaborative, outcomes-driven relationship focused on developing new, transformational ways of caring for patients at Mission Health and nationwide," said Ronald A. Paulus, MD, President and CEO, Mission Health in a statement. "The challenges we face at Mission are like so many health systems across the nation. Our goal is to improve our margin, drive system-wide efficiency and deliver an exceptional, transparent experience for every patient, family and team member. The solutions that we develop and cost savings we achieve with GE will be scalable and applicable to other similar healthcare systems. This is truly exciting for Mission and the industry."