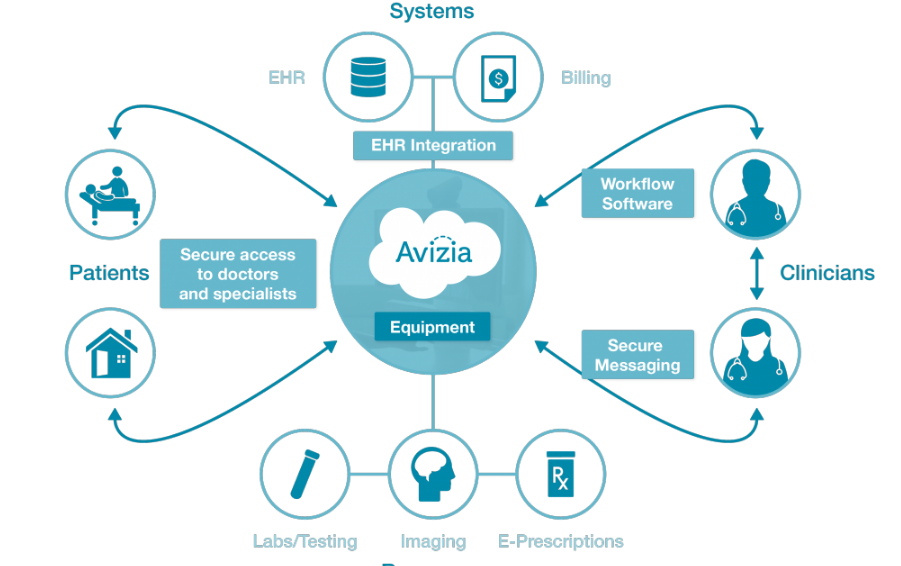 Telehealth solution provider Avizia has announced a partnership with patient document exchange Kno2 to provide interoperable telehealth to specialist and primary care in rural hospitals. The integration of both platform will enable seamless delivery of telehealth and document exchange to facilitate continuity of care by connecting patients to providers, regardless of disparate locations.
Partnership Details
As part of the integration, Kno2's cloud-based, interoperable document exchange platform powers the secure transmission of patient documentation from Avizia's telehealth platform directly into any partner hospital's EMR/EHR. Transmitted patient documents such as the Continuity of Care Document (CCD®) are then automatically attached to the patient's record, increasing efficiencies by mirroring the existing clinical workflow and enhancing patient safety through reduced potential for human error.
Integration Benefits
A health system in the Southwest was the first to benefit from the integrated telehealth and patient document exchange solutions after an accelerated three-week implementation cycle in December 2015. Since then, the organization has exchanged approximately 1,500 Direct messages as part of its remote specialist and primary care delivery to patients, allowing them to remain within the comfort and convenience of their own community. 
Kno2's standardized, easy-to-use APIs, streamline and speed integrations with a hospital's EMR/EHR. "HL7, a common solution used to transfer CCD records, requires extra effort and coordination to customize a secure channel. Kno2 simplifies the process by acting as a bridge that securely transfers CCD records," said Avizia Co-Founder and Chief Technology Officer, Cory Costley in a statement. Avizia offers the Kno2 integration to anyone using Epic Care Anywhere, with the advantage that it requires nearly 75 percent less time to implement when compared to HL7.