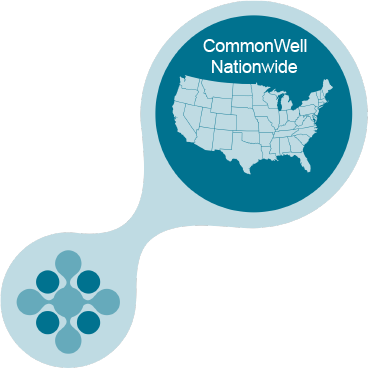 CommonWell Health Alliance members announced today it will provide patient access to their health data via the CommonWell network. The result allows patients the ability to give their providers across the care continuum more secure, near instant access to their important health data, which could help improve care and coordination.
How It Works
Patient are granted access by self-enrolling in CommonWell, self-linking their health records wherever they receive care, and self-query and view their health data available on the CommonWell network. In addition, the self-query and view capabilities will save patients time and hassle of having to track down their health information provider by provider.
"Far too often individuals and the people who care for them are stymied by the onerous task of accessing their health data. CommonWell and its members are dedicated to helping break down the barriers that make it difficult for patients to access that information," said Jitin Asnaani, Executive Director of CommonWell Health Alliance in a statementf. "By enabling these services, our CommonWell members will empower people to be more engaged in managing their health and the health of their loved ones."
Patient Portal Partners
In addition to the announcement, CommonWell members MediPortal and Integrated Data Services have committed to launch these new services via their patient portal offerings by the end of the year.
In addition, many Alliance members already deploying or soon-to-be deploying CommonWell services also have committed to embedding these patient access services into their patient portal offerings, including Aprima® Medical Software, athenahealth, Cerner, Evident, Modernizing Medicine and RelayHealth, a division of McKesson.
CommonWell has worked from the ground up to expand health data sharing across the spectrum of caregivers – care managers, doctors, nurses – and now the individual – because anyone who is involved in the care of a patient needs to access the data to help make better care decisions.
To date, more than 8,000 sites have committed to using CommonWell services, including more than 4,700 hospital, ambulatory and post-acute provider sites in all 50 states, District of Columbia (D.C.) and Puerto Rico that are live on CommonWell services.