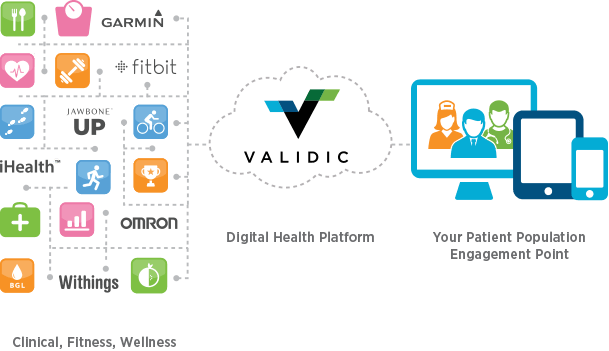 StayWell, a health engagement solutions company has selected digital health integration platform Validic to expand and deepen the integration between StayWell's health and well-being services and the digital health devices and apps used by individual program participants.
StayWell's enhanced integration capabilities will create a more connected, seamless experience across an entire employer-sponsored program, producing a better experience and improved outcomes for employers and employees.
Integration Plans
Validic's digital health integration platform currently reaches approximately 223 million people in 47 countries. As part of the integration, the company's cloud-based platform is being used across StayWell's extensive suite of health and well-being services, including health coaching (telephonic, SMS and mobile), disease management, onsite programs and individualized health improvement plans. StayWell will leverage this real-time data in ways that improve individual and workforce health.
"Technology has proliferated nearly every aspect of our lives, including our health and well-being," said Lynn Henry, president, health management solutions, StayWell. "Our partnership with Validic allows StayWell clients to benefit from early-market technologies and supports the expansion of mobile devices and bring-your-own-device policies in the workplace. We have applied Validic's proven integration capabilities across our business to make our whole-person health and well-being programs even more engaging and more effective."
Nearly all of StayWell's clients currently use some sort of device, tracker, mobile app or online engagement in their workplace well-being programs, and Henry expects that number will increase as the scope of devices and apps continues to broaden. StayWell's partnership with Validic will support its commitment to using cutting-edge, consumer-friendly technology to increase engagement and improve its participant experience.