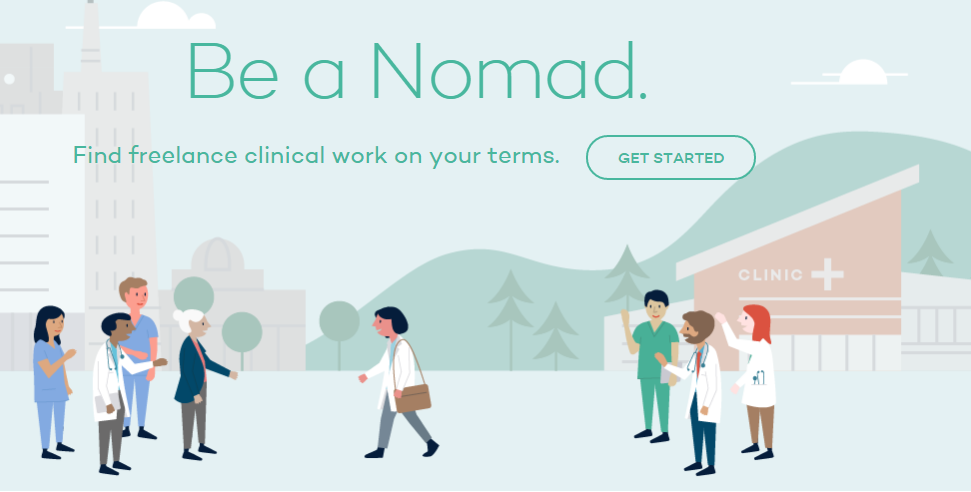 Nomad Health, a digital health startup creating an online marketplace connecting doctors with freelance clinical work has raised $4M in the funding. The Series A round was led by First Round Capital and RRE Ventures with participation from .406 Ventures. Funding will support the NYC-based company's nationwide product rollout that will help address the country's doctor shortage crisis. The platform is currently in beta. 
Founded in 2015 by a team of entrepreneurial doctors and Kevin Ryan (the founder of Business Insider and Gilt Group), Nomad is a marketplace for short-term clinical work where medical facilities post shifts they need filled.  Nomad hopes to replaces an inefficient system of brokers with a streamlined, cloud-based platform that is simple to use and substantially less expensive.
Healthcare employers spend $15 billion on temporary clinical staffing every year, and Nomad believes it can cut those costs by up to 40 percent. 
"We have just scratched the surface of a rapidly growing need for doctors," Ryan said in a statement. "Nomad is reimagining the way in which doctors find work and hospitals find talent. Much the same way we saw an opportunity for technology to modernize news at Business Insider, with Nomad we see a chance to use technology to improve another industry stuck in the past."