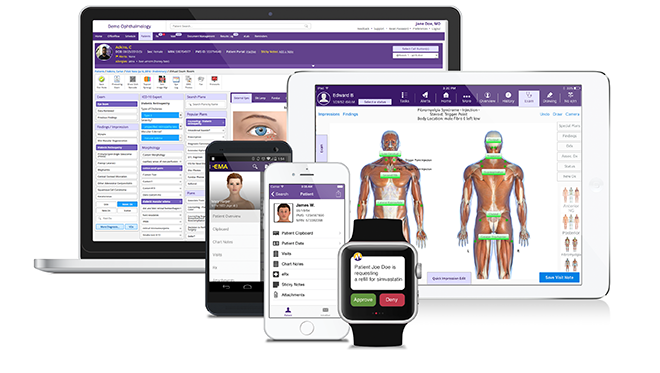 Specialty-specific EMR provider, Modernizing Medicine has unveiled the latest edition of its EMR software, modmed 5.0, a comprehensive specialty-specific suite to help transform the clinical, financial and operational aspects of specialty practices. 
The new generally available product offerings and enhancements for modmed 5.0 include:
– Practice Management – designed to help improve practice workflows and boost patient payments, this modern, all-in-one system streamlines scheduling, document management, billing and reporting.
– modmed Telehealth™ – rather than trying to practice through text messages and emails, physicians can have a richer engagement with patients and get paid for their time through Modernizing Medicine's telemedicine platform.
– Pathology – document and bill pathology reports seamlessly with this automated and intuitive pathology module, fully integrated within modmed Dermatology™; perfect for the practice with an in-house lab.
– Clinical lab integrations with Quest and Labcorp
– For Meaningful Use 2016, Objective 10: Specialized Registries
– Refreshed user experience and brand across the entire suite
Founded in 2010, Modernizing Medicine, has more than 3,300 specialty physician practices across the country using its cloud based EMR systems. Today, One out of four dermatologists in the nation are using Modernizing Medicine's Electronic Medical Assistant® (EMA™) iPad application to improve patient interaction and healthcare outcomes.