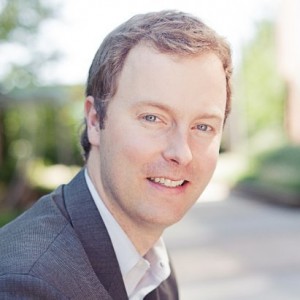 Editor's Note: Jonathan Rickert is the CEO and Co-founder of Array Health, a provider of private insurance exchange technology that simplifies the process of buying health insurance with e-commerce platform. 
Provider-sponsored plans (PSPs) are a disruptive force in today's evolving healthcare market. By combining healthcare financing and care delivery with strong, familiar brands in the local community, PSPs are able to break the traditional constraints of the fee-for-service model and deliver more efficient care at a lower cost.
These benefits are contributing to the robust growth of PSPs in recent years. According to the 2016 AIS Directory of Plans, 26 new PSPs were added and PSP enrollment increased 10 percent from 2014 to 2015. Establishing a PSP is one thing; making it financially successful is another.
PSPs need to overcome several obstacles – including acquiring new members, influencing member behavior and tightly integrating with the health system – to ensure success. Health insurance ecommerce platforms – commonly referred to as private exchanges – are particularly well suited to help PSPs address these needs and thrive in this new environment.
Private exchanges can help a PSP achieve its goals by addressing these three core challenges: 
#1 – Acquiring Members
For PSPs, attracting new members is critical. Similar to traditional insurers, PSPs must offer both group and individual plans to help them scale. In 2014, 43 percent of PSPs with more than 10,000 members had both group and individual business, according to the latest AIS data, and that grew to 53 percent last year.
To support member acquisition, PSPs need an ecommerce solution that supports both lines of business. Private exchanges offer modern shopping capabilities to support a broad line of health and voluntary insurance products. A private exchange platform makes it easy to add the products consumers want, such as disability, critical illness, health savings accounts and pet insurance. Moreover, private exchanges enable PSPs to differentiate themselves with a unique ecommerce experience that millennials and baby boomers alike can appreciate. A private exchange enables PSPs to fully control their marketing channels across all lines of business (group, individual, retiree and others). By owning the channel and the data that comes with it, PSPs can easily target and personalize marketing efforts, which is key to acquiring new members.
#2 – Influencing Member Behavior
There has long been a fundamental paradox between the goals of a hospital system and those of a health plan: Providers focus on care delivery, while health insurers' primary concern is cost. With a PSP, the health system assumes financial responsibility for insured members' health. As a result, there's a financial incentive for a PSP to ensure its members remain healthy. The PSP arrangement makes it easier for hospital systems to provide the best care at the lowest cost.
A private exchange platform offers a key advantage: Employers and insurers can activate wellness and care management programs at the time of enrollment. When implemented correctly, these types of programs are very effective in educating members by providing information about how to stay healthy or proactively manage a chronic health problem. In a recent AIS webinar, Jim Parker, president and CEO of Indiana University Health Plan, talked about the programs his PSP has in place to help patients manage their care, which have decreased inpatient admissions by up to 10 percent.
#3 – Integrating with the Health System
For a PSP to be successful, a member's experience should be seamless, whether he or she is interacting with the payer or provider side of the house. A private exchange enables the PSP to personalize the shopping experience for each member based on data collected from the health system; this could be as simple as letting members know which of their preferred doctors are within the health system.
When insurance is tailored to each individual's specific needs, it's a winning formula for all parties involved: the member, the health system and the insurer. For example, someone with a chronic condition who is the parent of several children will need different insurance coverage than a single, healthy, young adult. This type of personalization – which allows consumers to evaluate plans based on payment preferences, utilization expectations, and provider and formulary preferences – is where ecommerce platforms shine. Private exchanges are designed to offer consumers the choices that make sense for them and help them understand their options.
Integration of healthcare and health insurance organizations results in consumers who are most satisfied with their care and experience. According to a recent JD Power survey, integrated plans have an average overall satisfaction score of 746, which is 63 points higher than that of non-integrated plans. And since consumers are more likely to trust their medical provider than their health insurer, the strong trust factor can extend to the PSP. This strength of the provider brand was a major reason that Bluegrass Family Health, the insurance arm of Baptist Health system, was rebranded as the Baptist Health Plan last year.
PSPs have important decisions to make when evaluating what technologies are best to support their needs. Private exchanges enable PSPs to maintain high levels of consumer satisfaction, help keep patients as healthy as possible and cultivate strong member-for-life relationships.