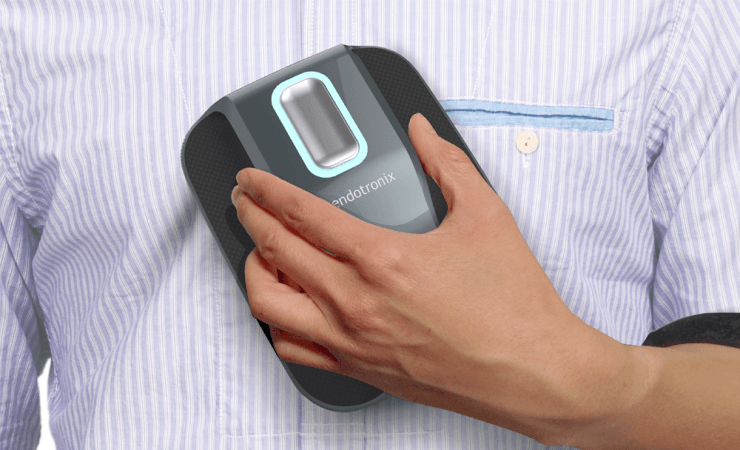 Endotronix, a digital health startup developing a implantable, wireless pulmonary artery sensor for patients suffering from advanced heart failure has raised $32 million in Series C funding.  Participating investors in the round include BioVentures Investors, SV Life Sciences (SVLS), Lumira Capital, Aperture Venture Partners, and OSF Ventures along with existing investors and a corporate strategic investor.
The company plans to use the funding from the round to support the safety and feasibility study for their implantable wireless pulmonary artery sensor and commercialization of their outpatient management system. 
Founded in 2007 by a mechanical engineer and a cardiothoracic surgeon, Endotronix's solution combines a cloud-based patient management system and an implantable pulmonary artery sensor for improved outpatient hemodynamic management.
Real-time monitoring of pulmonary artery pressures has been shown to reduce heart failure hospitalizations by as much as 37%. The Endotronix wireless solution seamlessly integrates daily clinical monitoring of key physiological data with improved communication between patients, caregivers and clinicians for earlier detection of worsening heart failure.
Nearly 6 million Americans live with heart failure. It is the leading cause of hospitalization for people over 65 with annual treatment costs exceeding $31 billion. The technology under development at Endotronix will result in early patient intervention and offers the promise to significantly reduce costs to the healthcare system while dramatically improving patient care. 
Endotronix is developing a single platform of integrated medical device and patient management solutions to provide comprehensive, reimbursable health management for patients suffering from advanced heart failure (HF). The Endotronix end-to-end solution is designed to reduce the frequency and length of hospitalizations for the over 23 million people worldwide suffering from HF. 
Endotronix was named a Distinguished Award Prize winner in the Nokia Sensing XCHALLENGE, a global competition to develop breakthrough medical sensing technologies that will ultimately enable faster diagnoses and easier personal health monitoring.
"Patient-friendly, wireless solutions that provide early detection and link the physician and patient in continuous communication have enormous potential for the management of chronic heart failure," said Leslie Saxon, MD, Professor of Medicine and Executive Director for the Center for Body Computing, University of Southern California in the press announcement. "The Endotronix solution optimizes the inefficient management and communication pathways that currently plague both patients and physicians."