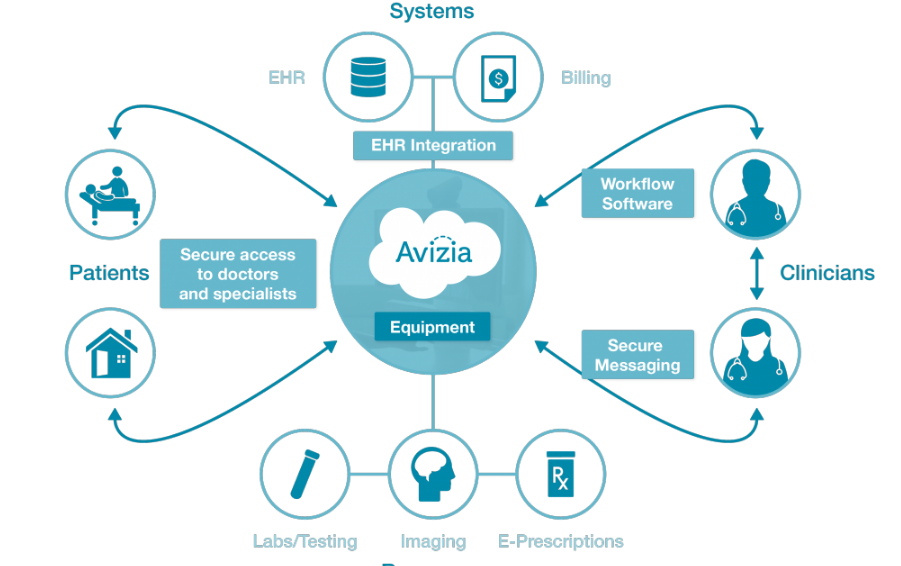 Avizia, a Reston, Va.-based end-to-end telehealth provider has raised $11 million in Series A funding led by Blue Heron Capital and joined by Lavrock Ventures, NextGen Venture Partners, Middleland Capital, Waterline Capital, and Blu Ventures. This funding round will enable the company to further expand its telehealth video collaboration offerings for hospitals and physicians, taking the patient experience into the future.
Despite the growth of telehealth solutions, many systems are isolated from the rest of the clinic or hospital workflow. The technology costs are still high enough that many care facilities are delaying in hopes the costs will decrease. Beyond the hardware investment, care facilities must embark on new video infrastructure and bandwidth expansion to ensure the telemedicine solutions can successfully be deployed. All of these hurdles make adopting telehealth a long and difficult journey.
Founded by a team of former Cisco Systems executives in 2013, Avizia's end-to-end solution includes telemedicine devices, workflow management software, store-and-forward capabilities with EHR integration and a line of peripherals, such as digital stethoscopes and examination cameras.
Whether medical professionals are performing remote medical consultations or teaching a new procedure, Avizia makes the experience feel as if everyone is present. The company currently delivers telehealth solutions to 37 of the top 100 healthcare IDNs in the US. 
"Improving patient care is at the heart of everything we do. It's why we founded Avizia and why we go to work every day," said Avizia CEO and Co-Founder, Mike Baird. "To deliver on that promise, we're focused on building an end-to-end telehealth platform that enables any provider to see any patient in any place. We are transforming patient care through innovation to improve the patient experience."