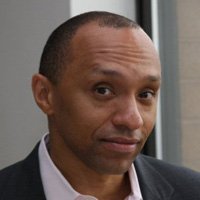 Blueprint Health's Jean-Luc Neptune shares his insights on what makes a good digital health startup and what it takes to make it in the competitive space.
Innovation is inspiring. It's what drives the evolution of technology. Take digital health, for example: billions of investment dollars have poured into the space in support of technologies slated to transform healthcare delivery. But fresh ink on a blueprint and enthusiasm only gets you so far, and surprisingly, investment dollars may not take you much further.
According to a 2014 Accenture study, more than half of all digital health startups are expected to fail within the first two years, a surprising finding considering last year's venture funding topped off at $4.5 billion. Turns out, building technology that inspires financial backing is only half the battle—the real fight is carving out a space in the market where you belong.
"People should not underestimate the complexities of healthcare, and they need to realize what looks like a simple answer is often not a simple answer," said Jean-Luc Neptune, Partner at Blueprint Health LLC and BP Investment Funds. Neptune, who is a physician, technologist and innovator, knows how difficult it can be to start a venture in digital health. That's why he is proud to be a part of Blueprint, who in addition to giving $20,000 in funding to 20 companies a year, also provides three months of mentoring services to help those companies accomplish some of their onset goals.
Neptune believes that getting it right in digital health innovation requires common sense approaches and tools: "Take your time, save your energy, and do your research, so you understand the problem you are trying to attack. Don't underestimate the expertise you are going to need. You are going to need to have real knowledge and experts on your team." he said.
Having the expertise is critical to overcoming the very real hurdles that stand in way of startups finding success in the space, including issues with regulations and having the technical skill to build solutions out. Now that the early buzz of interoperability has faded, we are witnessing calls to action from the FDA for developers to plan for interoperability with EHRs right from the start. It's not enforceable, but perhaps it's not to be underestimated either. Interoperability will be a part of the picture, and providers will be looking for it as the push to use digital tools to promote telehealth services emerges from evolving value-based care, such as CMS' Next Generation ACO Model.
All these considerations could leave innovators overwhelmed before they leave the drawing board for beta testing. That's why it's essential to plan for them, according to Neptune:
 "There are very long sales cycles. Even if you are really lean, you need a lot of capital to be able to stay alive. Most healthcare dollars flow through large enterprises, whether it's provider organizations, pharma companies, health insurance companies, or payers. Selling to any one of those customers is very complicated. There's just a lot of stakeholders. As the expression goes, there are very few people who can say 'yes' among many who can say 'no.' You need to align incentives across multiple different parties over a long period of time to overcome that."
Neptune explained there is criteria Blueprint Health takes into consideration when selecting a company for investment. Still, the truth of the matter is it largely comes down to sales. Companies that demonstrate they can generate revenue and solve a critical problem that needs answering are the ones that get attention from investors. "When we see teams generating real revenue and working on an opportunity where there's a lot of upside, for us, that's really the number one thing that we focus on. It's probably the single best predictor of how well a startup will do," he said.
Why Cutesy Apps Won't Cut It
Clearly, it's not all about the technology in healthcare. The simplicities of consumer-tech get muddied quickly when you bring regulations, security, privacy and interoperability into the mix. Hurdling these issues will take time and takes more than the flashes and taps of clever apps and gadgets to do it. That's why you need the experts. But more than anything, you need to ask if you are solving a real problem and if you know your customer.
"Avoid what I call the N-equals-one problem. A lot of people have one specific, peculiar experience in healthcare and then assume that generalizes more broadly. So look for evidence that lots of other people are having a problem that you are focused on If you don't understand how healthcare works, it's very difficult to build solutions to those problems.  I think a lot of people who haven't been involved in healthcare get very frustrated because they don't understand the problems and they don't understand why those problems can't be worked out in the same way that Uber has fixed the taxi industry or Airbnb has with the hotel industry."
Despite the hardships for innovators, Neptune says there is no bubble set to burst in digital health. There are real problems in healthcare that can be solved with digital tools. He sees providing access to healthcare services as a key impact of the technology, along with a great opportunity to reduce operational costs as it has in other industries like banking and retail. There are opportunities out there— the key is to know where to look for them. 
"If a company can get a couple of anchor customers, then it can be very successful downstream from there. Obviously, the bigger challenges are can they then scale a company? Can they hire people? Can they get all those people pulling in the right direction? Can they set the right goals? All that stuff is something they'll have to solve. However, it essentially starts with if they can figure out what the market wants, and if they can build a product that fits that market need. If they can demonstrate that, by generating revenue, that's a really good prognostic sign," Neptune concluded.