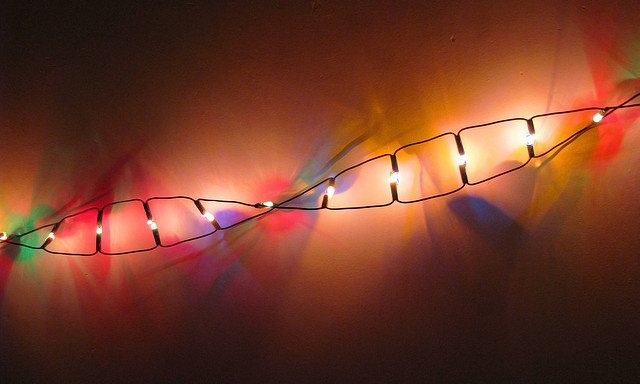 Success in understanding, treating and preventing specific diseases has often resulted from concentrated research initiatives backed by strong sponsors and robust funding.  A great example: the extraordinary 13- year long national Human Genome Project (HGP) that not only achieved its goal of mapping the genes in human DNA, but also unearthed the genetic roots of many diseases.
Jointly undertaken in 1990 by the Department of Energy and the National Institute of Health, with a total cost of $3.8 billion, the Project sequenced about 90% of the human genome, with 99.9% accuracy. There are about 20,500 genes in human DNA, made up of about 3 billion chemical base pairs (DNA building blocks), according to the National Human Genome Research Institute.  
The DNA sequence database has been made widely available, and has fostered continuing research into prevention and treatment of specific genetically related diseases.
 Benefits of the HGP
– Understanding the genetic "blueprint for human life" has enabled scientists to pinpoint more than 1800 genes tied to common diseases such as diabetes, breast cancer, muscular dystrophy and Parkinson's disease, and undertake more educated research into prevention and treatment.
– More than 2000 genetic tests have already been developed for human conditions, enabling patients and their doctors to understand genetic risks for disease.
– Knowledge of the variation of DNA and its effects is revolutionizing drug development and modification.
– The White House reported economic output of the HGP at approximately $796 billion (about $141 for every dollar invested).
Legacy of the HGP
– While the list of disease-related answers provided by genomic analyses is growing, much research on complex diseases such as heart disease continues.
– Exciting new work is underway to enable increasingly productive implementation of genomics in clinical care.
Indeed, science may have reached a point where additional energy and funding might yield even more healthcare-related advances, including breakthroughs in understanding and treating mental illness. The HGP has helped us discover genetic roots of many physical diseases and some mental illnesses, such as autism, ADHD, bipolar disorder, major depression and schizophrenia. But there is much to be done to better understand, manage and even cure mental illnesses.
If the time, energy and money on HGP has yielded so many benefits, can't we invest more money and effort into mental healthcare?
The Soaring Costs of Mental Illness
As Charles Roehrig of the Center for Sustainable Health Spending at Altarum Institute in Michigan spelled out in a recent Health Affairs study, mental disorders are easily the most expensive medical condition in the American healthcare system, exceeding $200 billion annually for the most recent year (2013) in which data was available. Rounding out the top four are heart conditions ($147 billion), trauma ($143 billion) and cancer ($122 billion).
The contrast between attention and impact leaves many confused.
"Is there the kind of concerted effort (for suicide) that's been made with HIV, with breast cancer, with Alzheimer's disease, with prostate cancer?" Christine Moutier, chief medical officer for the American Foundation for Suicide Prevention, asked in a far-reaching USA Today series on mental illness. "There's never been that kind of concerted front."
No, there has not, even as mental illness spending has risen to the top of the table.
Roehrig tracks both the raw-dollar cost of each broad medical condition and the annual rate of growth. The growth rate in costs for both high cholesterol and heart conditions, for example, fell to 2 percent between 2004 and 2013 after the introduction of new pharmaceuticals and treatment methods.
In contrast, mental illness spending grew 5.6 percent from 2004-2013, which was less than several other medical conditions but still impactful because it's the largest spending category and contributes the most in terms of excess dollars spent.  
Our Inadequate Investment in Treating Mental Illness
Now, compare the growth in the costs of mental illness to actual spending on efforts to treat it.
"In the past two decades, mental health services have been shrinking, not growing," wrote the Bloomberg News editorial board in a recent op-ed. "From 1992 to 2012, the number of psychiatric beds per capita fell by two-thirds, to just two for every 10,000 people. The U.S. is the only affluent country where the number of psychiatrists per capita fell from 2000 to 2011, even as it spends twice as much as others on health care."
 "When more than half of people who need mental health care can't or don't get it—as is true in the U.S.—other problems arise," writes Bloomberg. "For sufferers, these include physical illness, lost earnings, substance abuse and suicide. For society, there is greater crime and homelessness."
According to NAMI estimates:
– Roughly 26 percent of homeless adults staying in shelters live with serious mental illness; 46 percent live with severe mental illness and/or substance use disorders.
– About 20 percent of state prisoners have a mental illness in their recent history.
– Among youth in the juvenile justice system, 70 percent have at least one mental health condition.
– Only 41 percent of adults in the U.S. get the mental health care they need.
– Adults with mental illness die 25 years earlier than others, on average, mostly from treatable conditions.
– More than one-third of students with a mental illness drop out of school.
What NAMI also tells us is that half of all mental illness begins by age 14, and two-thirds by age 24. There are opportunities to identify mental illness early and intervene with awareness, medication and support.
Indeed, there is already evidence that schizophrenia, for one, can be managed and treated. "If you can get at it early enough, before it becomes too severe, there is a very good chance that the person will recover, which is just very, very exciting," Ron Manderscheid, executive director of the National Association of County Behavioral Health and Developmental Disability Directors, told USA Today.
Frustratingly, mental illness is a medical and sociological contradiction, both common—roughly 25 percent of the population deals with some kind of mental health challenge in a lifetime—and elusive in terms of diagnosis and treatment. Unfortunately, the future will only be more challenging.
"A look ahead suggests that reductions in deaths from heart conditions and cerebrovascular disease are likely to drive spending on mental disorders even higher, as more people survive to older ages," Roehrig writes, "when mental disorders, such as dementia, become more prevalent."
The solutions to America's mental health issues must be near term and include major investment in concerted research on causes and treatments. But that's not all. We have to alter the healthcare system to integrate acute and behavioral health services. We need to integrate computer systems so ER physicians have access to complete records and know when to call in psychiatric assistance. And we need to apply Meaningful Use or its equivalent to behavioral health so that all healthcare providers' information technology will function at the same high level, enabling gathering and aggregation of widespread data for better analyses and solutions.  
The NIH described the Human Genome Project as biology's equivalent to "the Apollo moon shot." Can America afford a mental health equivalent? I'll argue that we must. Since we're spending the money anyway, it's a moral imperative to do so in a way that actually helps individuals suffering with mental illness and significantly improves our overall population health. 
Irv Lichtenwald is president and CEO of Medsphere Systems Corporation, the solution provider for the OpenVista electronic health record.
Opinions expressed by HIT Consultant Contributors are their own.