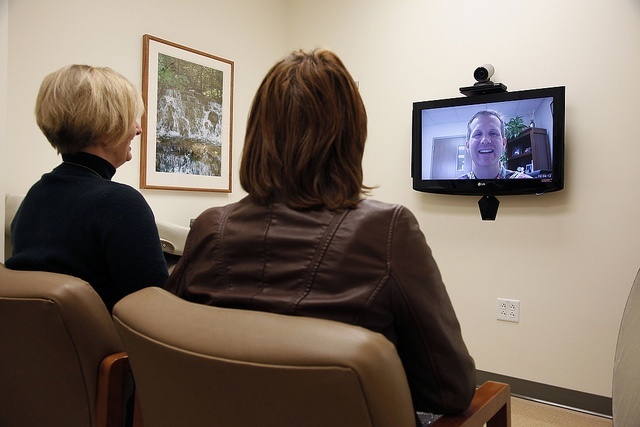 Editor's Note: Steve McGraw is the CEO of REACH Health, an enterprise telemedicine software company. Steve has more than 25 years of experience in leading software companies and has significant experience with Cloud-based healthcare software. 
The telemedicine industry is an exciting, dynamic place to be right now. As with many maturing industries, not only is telemedicine itself evolving, but also the trends that drive its evolution. Let me explain what I mean by this.  
The earliest telemedicine networks were driven primarily by clinical necessity: connecting patients with specialty physicians. Take telestroke, for instance. The FDA approved tPA, a revolutionary drug for the treatment of acute ischemic stroke. The challenge for many hospitals was that the time-sensitivity of that treatment meant that many patients could not be evaluated by neurologists in time to receive it. Telestroke networks were created, leveraging A/V technology, so remotely located neurologists could evaluate rural stroke patients.
Now that telemedicine has proven successful in bringing specialty care to a greater number of patients, it's not surprising that the trends driving the industry have also changed. Telemedicine has rapidly evolved to keep up with the more sophisticated telemedicine practitioners. Doctors, nurses and administrators are demanding easier integration, clinical adaptability and configurability, support for multiple specialties and robust analytics. And it's these expectations that are driving the biggest technology trends this year.
1. Proprietary Hardware has Become Insignificant: First-generation telemedicine solutions focused heavily on single-function, hardware-centric devices like carts and robots. While these proprietary technologies contributed to the improvement of remote patient care, they are expensive and lack the flexibility to support upgrades and additional service lines.
Today's telemedicine programs are increasingly powered by affordable, off-the-shelf PC components, standard cameras and emerging networking standards. These open, standardized products give providers the flexibility to choose the most appropriate end-point for clinical needs – whether it's a high-performance cart, PC or mobile device.
2. The Rise of the Software Platform: Healthcare systems now want enterprise-wide telemedicine solutions that can be scaled to support multiple service lines and delivery models, all on one common platform. Just as first-generation flip phones have been rendered obsolete by multi-purpose smartphones, providers want a single platform to accommodate all of their telemedicine needs.
They expect a simple, effective solution that supports varied requirements across the continuum of care and works wherever needed, on a variety of devices. These platforms are also being designed with an open architecture, providing the ease of plug-and-play connectivity with specialized, interoperable components such as high-quality peripherals.
One of the clearest indicators of this trend: telemedicine hardware companies are purchasing or partnering with software companies in an attempt to gain a competitive edge.
3. Rich Clinical Apps for Physicians: While there are relatively straightforward standard clinical protocols for different medical specialties and care settings, individual physicians have accustomed ways of practicing medicine. To recreate the bedside experience, telemedicine must support individual physician preferences. Simultaneously, it should help healthcare organizations in their quest to standardize treatment protocols. To address these needs, telemedicine solutions are becoming more adaptable, providing physicians with the flexibility to specify how information is displayed and utilized, all within the boundaries of standard clinical protocols.
4. Improved EMR Integration: Documenting telemedicine encounters is becoming increasingly important, especially for reimbursement. Traditionally, EMR integration has been a challenge (or completely nonexistent) within telemedicine solutions, but this is changing. Because most telemedicine networks include providers using different EMR systems, patient information needs to flow freely.
During a telemedicine consultation, relevant patient information needs to be presented seamlessly to both the clinician at the point of care and the remote specialist – even when they each use a different EMR. As telemedicine spreads throughout the continuum of healthcare delivery, integration with EMR systems is quickly becoming a baseline expectation.
5. Data Analytics: Effective telemedicine program management requires clinical, usage and financial data, covering things like individual consultations and physicians to setting-specific metrics and program-wide trends. With first-generation telemedicine systems, program managers were forced to painstakingly gather this data manually – if they even could – but contemporary systems are making this information readily accessible. The only way to improve telemedicine network performance is to measure it, and this improvement mindset can be particularly important for hospitals in competitive geographies.   
With increasing focus on patient engagement and improved outcomes, providers are demanding telemedicine solutions that do much more than simply enable consultations, but rather truly enhance clinical effectiveness and overall program management. To meet these expectations, the telemedicine technology industry this year has seen proprietary systems go on life support and the emergence of adaptable telemedicine platforms.