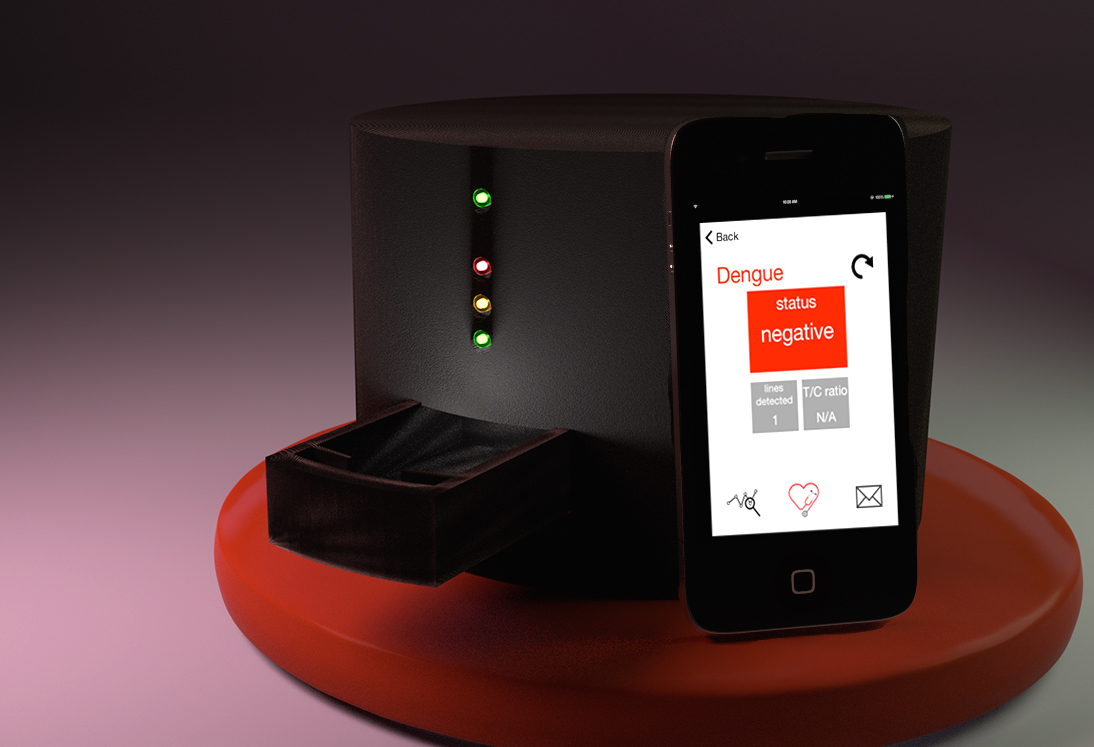 The National Institutes of Health's (NIH) National Institute of Biomedical Imaging and Bioengineering has awarded to Cornell a four-year, $2.3 million four-year grant to develop FeverPhone, an portable disease diagnosis kit. Once developed, the FeverPhone will provide real-time, rapid and accurate diagnosis using a drop of blood to differentiate and identify specific pathogens for six febrile diseases in the field: dengue, malaria, chikungunya, typhoid fever, leptospirosis and Chagas' disease. 
"Acute febrile illnesses – such as malaria and dengue – are responsible for substantial morbidity and mortality around the world, and this problem carries imposing economic cost, primarily in developing countries. The FeverPhone will help diagnose common causes of fever from a drop of blood in a few minutes to enable appropriate management and treatment," said Dr. Saurabh Mehta, associate professor of global health, epidemiology and nutrition in the Division of Nutritional Sciences in the College of Human Ecology in the university release. 
As part of the four- year grant, the team led by Cornell faculty members David Erickson and Saurabh Mehta will develop a smartphone/tablet-based app to work in conjunction with a small blood tester – called Tidbit – that looks similar to a countertop coffee maker designed to transmit its data wirelessly to the smartphone for analysis. Erickson and Mehta will both test  the FeverPhone in  Ecuador partnering with Washington B. Cárdenas, head of the biomedicine laboratory at the Escuela Superior Politécnica del Litoral (ESPOL) in Ecuador, and Dr. Timothy Endy, professor of medicine at SUNY Upstate Medical University.
"Imagine a glucose tester for your smartphone, where you can test for dengue instead of measure glucose," said Erickson. "Hospitals traditionally require as much as 24 hours to get test results. With FeverPhone, we will have an actionable diagnosis in about 15 minutes."
After the team performs field validation at an existing infectious disease monitoring site in Guayaquil, Educator, FeverPhone will be validated and ready for FDA approval once the research is complete.