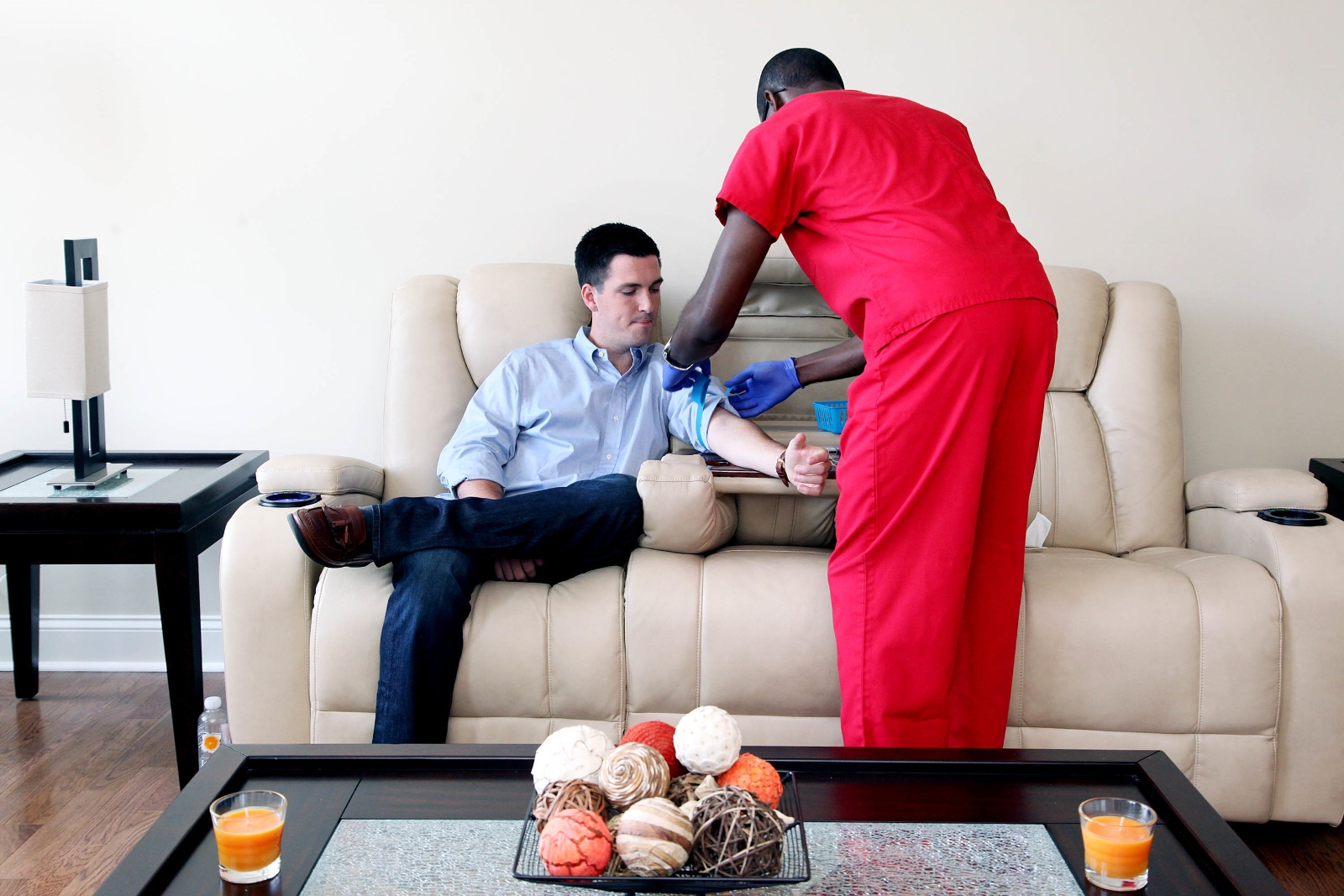 Iggbo, a digital health startup focused on bringing personalized medicine to more people through on-demand blood draws and medical testing has raised $13M in Series A funding led by Heritage Group. 
Founded by Dr. Shaiv Kapadia, Nuno Valentine, and Mark Van Roekel, Iggbo is currently operating in over 120 cities with a workforce of over 8,000 blood draw professionals. The company plans to utilize the funding to offer on-demand blood collection services to diagnostic laboratories, health systems, providers, retailers, and payers.
Iggbo leverages an on-demand delivery approach to more efficiently organize and manage the entire laboratory test collection process. The Iggbo network consists of over 8,000 phlebotomists who perform fixed and on-demand blood draws at a convenient location, chosen by the patient and their healthcare provider, with the push of a button.
How It Works
Once an appointment has been set at the patient's desired location, a series of reminders take place – email, text, and automated phone calls – to ensure appointments are never missed. Every sample is monitored, tracked, and connected digitally. As a result, Iggbo saves time and money while improving compliance and patient outcomes.
Traction in the Marketplace
Since its launch in 2015, Iggbo has helped healthcare companies expand their reach and provide patients with a better customer experience. Rapid adoption by providers, health systems, laboratories, payers, clinical trial operators, telemedicine providers, corporate wellness programs, and retailers is fueling substantial growth in a market where there are already over 1 billion blood draws performed annually in the US.