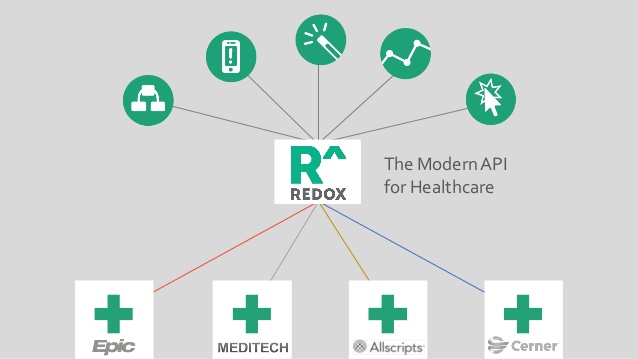 Redox, a health IT startup founded by former Epic engineers helping developers integrate with EHRs and health systems manage their connections to the cloud has been selected to join the Cisco Entrepreneurs in Residence (Cisco EIR) program in Silicon Valley. The company's mission is to solve the EHR interoperability problem with their RESTful API designed to help apps share data with almost any EHR vendor at any health system.
The corporate venturing program allows emerging tech companies to tap into a wide array of Cisco resources to help accelerate their growth, expand their network, and connect with industry leaders and investors from Silicon Valley. Redox is one of three companies joining the Cisco EIR program in Silicon Valley for the coming season. The distinction includes financial support, office space, and opportunities to work closely with Cisco product and engineering teams. 
Redox's integration platform approach represents a simplifying shift from costly point-to-point integration solutions. For health systems, the Redox platform acts as a single access point for all cloud-based applications, providing access controls and monitoring while eliminating point-to-point integrations.
For cloud-based vendors, Redox's EHR integration APIs and implementation services allow them to effectively sell to health systems and focus on developing their applications. As a result, implementations are accelerated from months to hours and up-front costs are significantly reduced, de-risking integration projects and enabling health systems to more easily adopt cutting edge innovations.
To date, more than 120 apps currently use Redox's integration platform. Redox has raised $4.1M in funding to date.